Moving can be a stressful experience, but hiring an experienced Chula Vista mover can help ensure your transition to Millenia is smooth and hassle-free. We've done the research for you, compiling a list of top Chula Vista movers from the highest-rated moving companies on Yelp and Angie's List.* Each has dozens—and in some cases hundreds—of reviews proving their professionalism and service. Before you get a feel for which moving company is best for your situation, find how to narrow down your options.
How to Choose Your Moving Company
All of the companies on this list have great customer reviews and high ratings, but that's not a guarantee they'll be perfect for your needs. Many San Diego movers differ in the kinds of services they offer. Some will pack up your things; others won't. Some offer long-term storage; others have short-term or no storage options. When you're choosing a company, ask about any extra services they have available.
It's also important to check insurance coverage, even if you have homeowner's insurance. If you need insurance coverage for items in transit, choose a company that offers it.
Questions to Ask a Moving Company Before Signing a Contract
What are your moving rates?
Do you charge for mileage or gas?
What services are included in the flat rate, and what services cost extra?
Do you provide insurance?
If insurance is provided, is it full-value or released-value protection? Note: Only full-value protection covers the full cost of lost or damaged goods. Released-value offers minimal coverage.
What measures do you take to protect furniture, floors, and fragile items?
(Depending on your situation) Do you have experience moving to or from a home on the second floor or higher?
Best Chula Vista, CA Movers
1. 24/7 Moving and Storage
Phone: 619-202-6777
Yelp Rating: 5 out of 5 stars
Like the name suggests, 24/7 Moving and Storage is available any time of the day or night. The company performs both local and long-distance moves, with full-service moves from home, office, or a storage unit. 24/7 offers free quotes, is fully insured, and can provide full packing services.
As well as full-service moves, 24/7 also does single-item moves. This is a great option if you're looking for pool-table or piano movers or if you need help with big items for your DIY move. You can pack as much or as little as you want, and 24/7 will handle the rest, excluding valuables and documents.
2. Best Fit Movers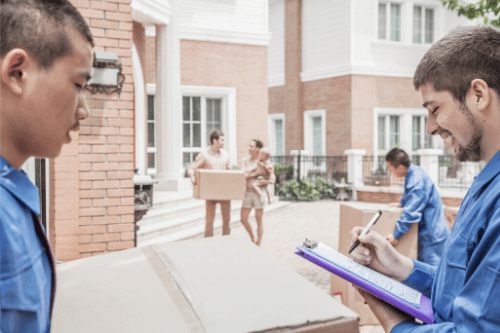 Phone: 858-352-7550
Yelp Rating: 4.5 out of 5 stars
Best Fit Movers are fully equipped to move a home of any size. And they offer packing services, including specialist options for furniture and fragile items. They can pack for storage and shipping, as well as local moves.
Best Fit Movers also offers online estimates. Just fill in an online form with details about your move—including date, time, and approximate size of the move—to get started. You can also opt to have a Best Fit specialist call you back to talk about your move. It doesn't get much easier than that!
3. Cube Moving and Storage Inc
Phone: 619-366-9806
Yelp Rating: 4.5 out of 5 stars
Cube Moving and Storage offers both residential and commercial moving services. Their online form makes quotes quick and easy, with detailed all-inclusive estimates provided on request. Cube performs local moves and long-distance moves.
As well as moving services, Cube Moving and Storage offers packing and storage, too. If you can't move everything right away, Cube will store your items for as long as you need. Storage units are in a secure, gated, and climate-controlled facility. They can also provide packing materials and accessories.
Phone: 619-567-5497
Yelp Rating: 4.5 out of 5 stars
Elmer's Moving offers a full range of services, including long-distance and local moving and residential and commercial moves. Opt for loading and unloading only, or for a full-service move, Elmer's Moving will pack and unpack for you too. Or if you plan to rent a truck and drive it yourself, Elmer's can take care of the heavy lifting with a loading and unloading service.
Elmer's Moving offers free quotes and can provide piano movers for large and heavy items.
5. Finch Moving
Phone: 855-969-6683
Yelp Rating: 4.5 out of 5 stars
Finch Moving is a full-service local moving company, specializing in office and residential moves. Finch offers free estimates and has a range of local and long-distance move services. The company can also take care of both small and large moves, plus large or heavy items.
Finch provides full-service moves with packing, loading, unloading, and packing provided. Packing materials are no extra charge. Finch will dismantle and reassemble any furniture items. If you prefer to do your own packing, the company can provide moving services only.
6. Flash Movers
Phone: 858-345-0181
Yelp Rating: 5 out of 5 stars
Local San Diego moving company Flash Movers provides local moving services, including large and heavy items, piano moving, and packing and unpacking. The company will dismantle and reassemble as needed too. Furniture and other items are wrapped and packed with care to prevent damage to items and floors.
Moving somewhere different within Millenia's neighborhood? No problem – that's one of Flash Movers' specialties. The company also specializes in moves of five or fewer furniture items. Whether your move is big or small, Flash Movers can cover it.
7. Reliable Delivery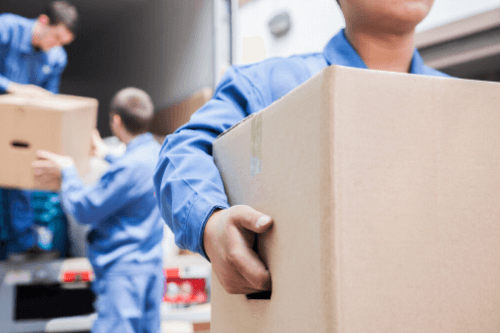 Phone: 858-257-2062
Yelp Rating: 4.5 out of 5 stars
Reliable Delivery is a Chula Vista moving company offering both local moving and long-distance services. These include commercial and residential moves, including furniture and large or heavy item moving, plus furniture assembly, packing, and unpacking. With a full range of services, Reliable Delivery can handle your entire move from start to finish. Or they can just perform the move and unload, if you want to handle the packing yourself.
Reliable Delivery also offers storage with long-term and month-to-month options. Items are stored in a gated facility with 24-hour video surveillance. Call Reliable Delivery or visit the website for a free moving quote.
8. Republic Moving & Storage
Phone: 619-317-0163
Yelp Rating: 4 out of 5 stars
Republic's services include local and long-distance moves, plus a range of commercial moving services. Residential moves include international moves and corporate relocation, as well as local and long-distance. Along with full-service moves, Republic can provide packing and loading services individually.
Republic Moving & Storage offers both residential and commercial storage, too, in military-approved, temperature-controlled secure facilities. With both short- and long-term storage options, all your bases are covered. Visit Republic's website for a quick quote, or call to talk to a moving expert.
9. US Eagle Moving
Phone:  858-752-5051
Yelp Rating: 4.5 out of 5 stars
US Eagle offers local and long-distance moves, plus commercial and residential services—24/7, 365. The company provides free quotes and guarantees their service.
US Eagle is happy to move large and heavy items, including pianos and heavy furniture. The company offers packing and unpacking services and will also dismantle and reassemble furniture. Storage services are available for any items you don't want to move to your new home.
BONUS: Yourself!
If you prefer not to hire a moving company, handling your move yourself is an option. For this, you'll need access to a vehicle with plenty of room, like a truck or van, and some strong friends!
In some cases, this can be a better option than hiring a moving company. Depending on your situation it may work out to be cheaper, faster, or more convenient. For instance, if you:
Are moving into your first home, and don't have many large pieces of furniture
Are able to move over a period of several days or weeks
Have access to a suitable vehicle
To handle your own move, it's important to plan ahead, be well organized, and pack with great care. This is vital, even if you have homeowner's insurance, as your possessions may not be covered while they are in transit. Check your insurance policy to be sure. You may have the option to purchase additional insurance to cover items in transit, so investigate this with your insurance company if it's something you're interested in.
Since some moving companies serving Chula Vista offer stand-alone services, you also have the option to perform a mix-and-match move. For instance, do your own packing and unpacking, rent or borrow a vehicle, and hire movers to load and unload.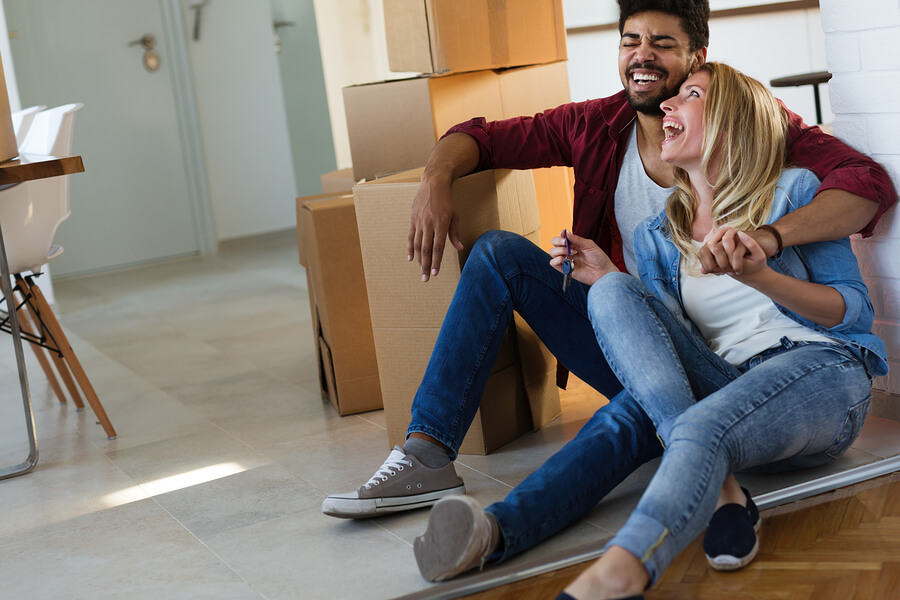 The Right Mover Can Take the Stress Out of Your Move
Moving can be exhausting, but there's no reason to make it more difficult than it needs to be. Choose one of these highly rated Chula Vista movers keep your stress levels to a minimum. Then check out our guide for making your new Millenia house feel like a home as fast as possible!
*Our research is based on customer reviews. Millenia does not officially endorse, otherwise promote, or get any compensation from any of the companies highlighted. Be sure to read your contract with mover thoroughly!