Work here, live there, pick up dinner somewhere in-between — and deal with stop-and-go traffic along the way. It all seems a bit crazy, don't you think? Millenia brings it all together, making life a little more convenient. Walk to shops, parks, the library and more through a grid of scenic trails and bustling streetscapes.
Take a whole new approach to daily life. Fewer tanks of gas, more steps on your activity tracker, and more sunshine than drive time. There's only one problem when you don't use your car as much. You might forget where you parked it by Monday morning.

PEDESTRIAN PARADISE
Millenia is a completely walkable community in Chula Vista, thanks to a grid of tree-lined pedestrian avenues. Meander through parks, promenades, gathering areas, and inviting gardens as you make your way around the districts, or walk to Otay Ranch Town Center across the street. Millenia received Circulate San Diego's "Complete Streets" Project Award in 2014 and is a LEED-certified community.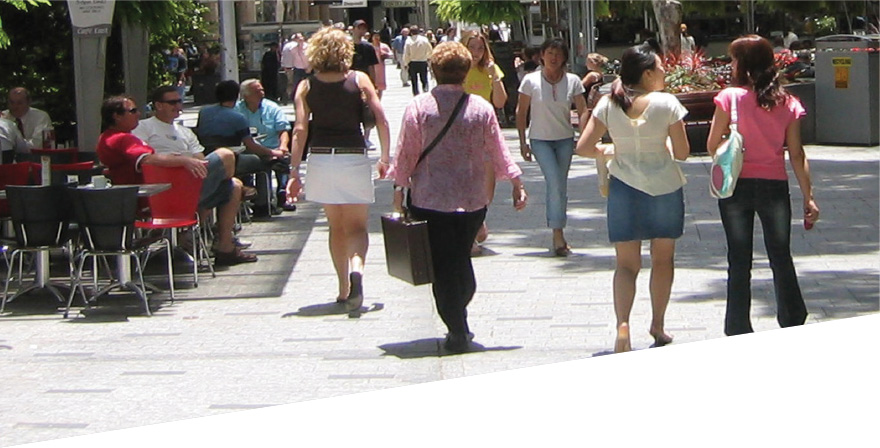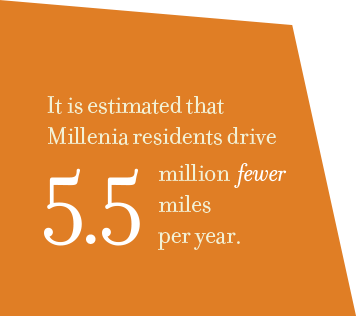 URBAN CONVENIENCES
Millenia offers a fusion of cultures and styles, with food, fashion, music and art representing the sophisticated blend that defines Southern California.
The Gateway and Main Street Districts are where you'll find the latest fashion, shopping, bistros, and more. There are spacious plazas to meet friends, outdoor concert pavilions, shops on every corner, restaurants to frequent, and much more.
Out-of-towners visiting? They'll love the resort-like amenities at the Ayres Hotel, a stylish and contemporary boutique hotel located within Millenia.
HERE TO THERE IN NO TIME
You'll find everything you need within walking distance, but for those longer trips, Millenia offers easy access to SR-125, I-805, and other major roads. The Bus Rapid Transit Line will offer car-free access to other employment hubs and neighborhoods. Chula Vista is also just 10 minutes away from the new cross-border terminal, now offering convenient international travel options. Millenia has also been designated as a Smart Growth Urban Center by SANDAG (San Diego Association of Governments).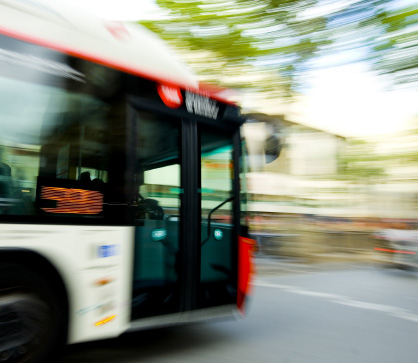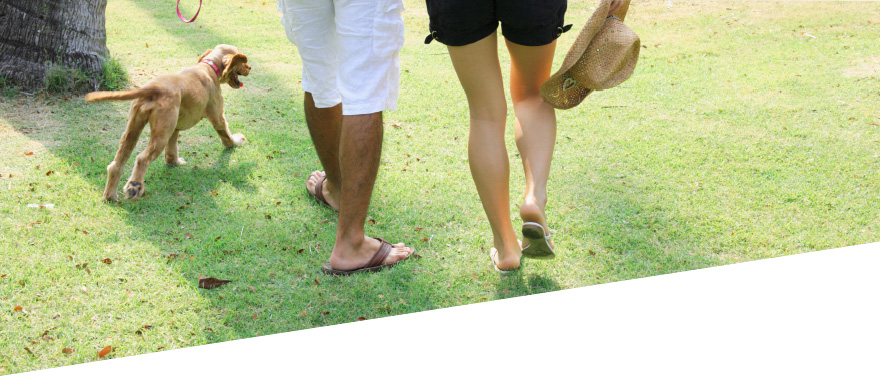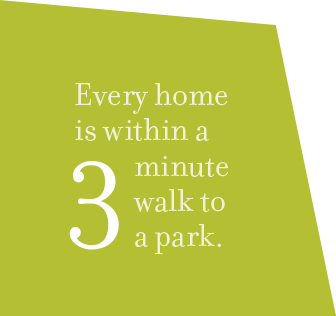 PLAYTIME STARTS IN 3 MINUTES
No matter where you live in Millenia, you're never more than a 3-minute walk to a park. A series of six parks are dispersed throughout the districts and boast unique features like climbing walls, interactive fountains, community gardens, hard courts, dog parks, and more.
HELPING THE EARTH – AND YOUR UTILITY BILLS
Millenia uses advanced stormwater treatment methods to filter, treat and clean all water runoff. Once it goes through the treatment system, it will have zero impact on our beaches and bays.
We're also proud to be a LEED-certified Neighborhood Development project. MORE
This program evaluates sustainability at a community level—fewer miles traveled due to mixed-use design, walkability, drought-tolerant landscaping, use of green technology and building techniques, along with water and energy conservation. That means a lower environmental impact and lower utility bills for you.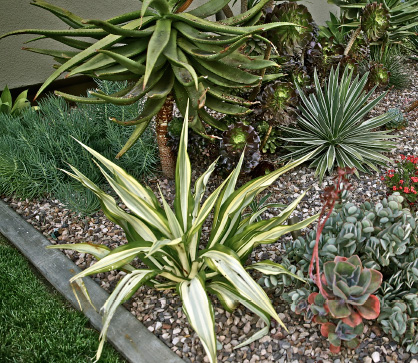 SACK LUNCHES AND LIFETIME LEARNING
When kids walk or bike to school, good things happen. They get more exercise, make new friends, and make mornings easier for Mom and Dad. Millenia is surrounded by a variety of elementary, middle, and high schools within walking distance, so lifelong learning happens close to home.