APARTMENTS AT MILLENIA
Millenia's apartments for rent offer a resort-like lifestyle where the vacation never ends. These 1, 2, and 3-bedroom apartment communities boast high-end design, pools and fitness centers, modern interiors, and more. Go shopping, play at the park, or meet friends for happy hour at the corner bistro — it's all within walking distance from your apartment.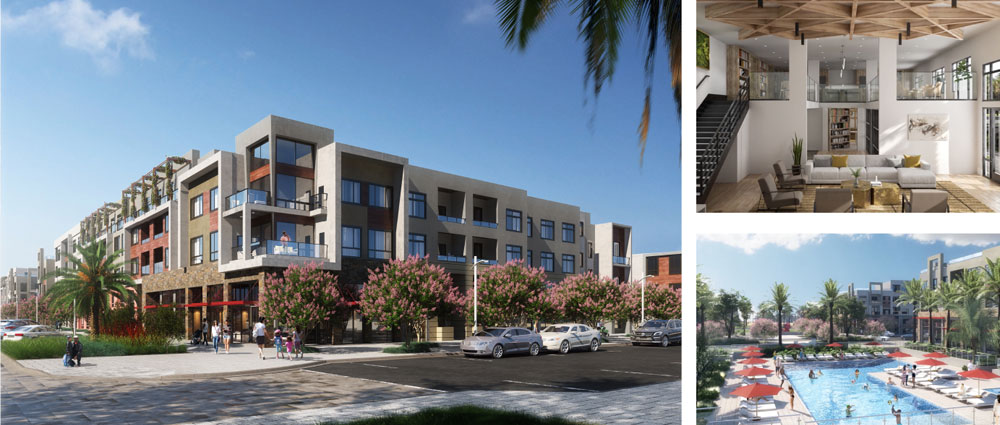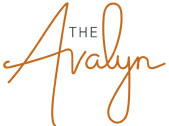 Located at the intersection of comfort and style, The Avalyn offers unexpected delights to enrich your life. This community includes 480 luxury apartments, 16,000 square feet of commercial space, and an abundance of amenities. Residents can choose from one, two, or three-bedroom flats, two-story mezzanine lofts, live-work units, or three-story townhomes, with plans ranging from 626 to 2,336 square feet. Now Leasing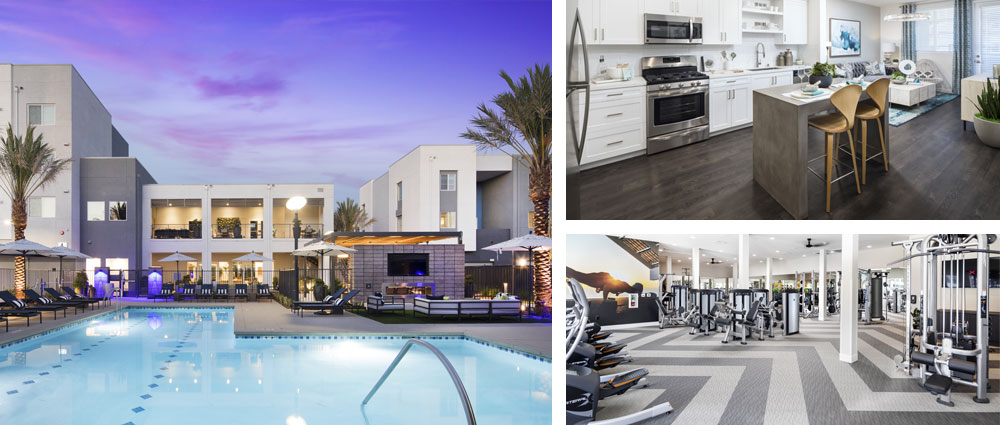 Welcome to an apartment home unlike any other. Welcome to Boardwalk at Millenia. Dressed in stylish looks, filled with a myriad of amenities, and located in the heart of south county's most vibrant community. It's all here. Boardwalk at Millenia offers one, two, three bedroom floorplans and townhomes. Now Leasing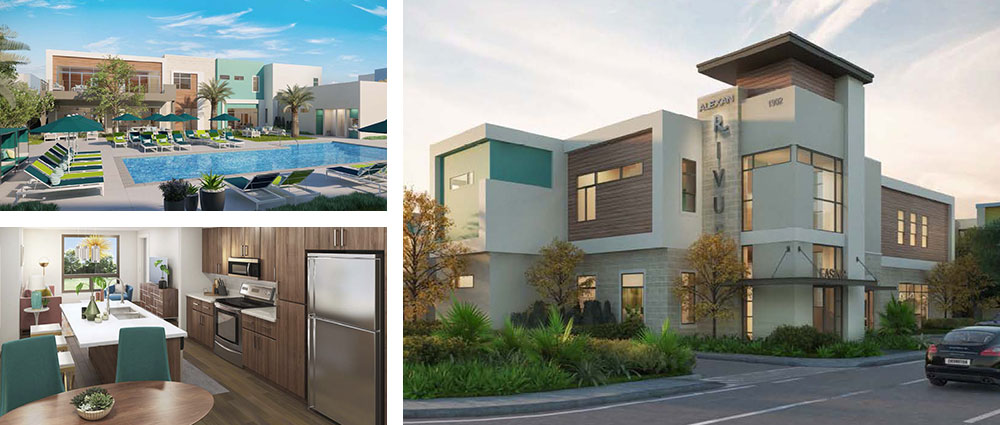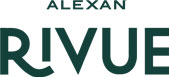 Alexan Rivue is a coastal meets Palm Springs-inspired, sophisticated 253- unit apartment community offering one-, two- and three-bedroom residences. This contemporary community features distinctive amenities, and chic, curated living spaces, offering its residents a stylish haven and an unmatched lifestyle. With tranquil, serene residences and the atmosphere of an exclusive Palm Springs resort, and located an easy distance from all that San Diego has to offer, Rivue is an indulgent escape and inspired luxury oasis. Now Leasing.
alexanrivue.com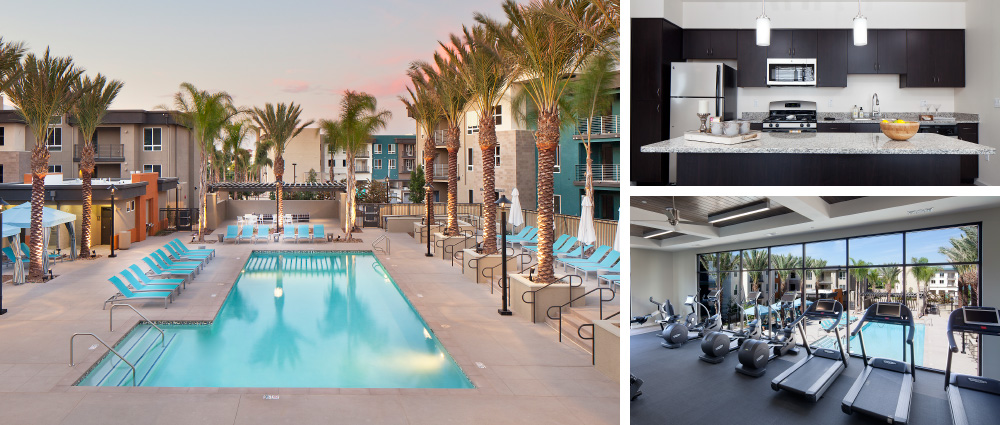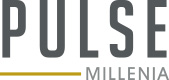 Live in the epicenter of stylish design and elevated luxury at Pulse Millenia. A welcoming place where you will be the first to live in the South County's most visionary new community. Fit right in to the sparkling new 1-, 2-, and 3-bedroom apartment homes, at your new community.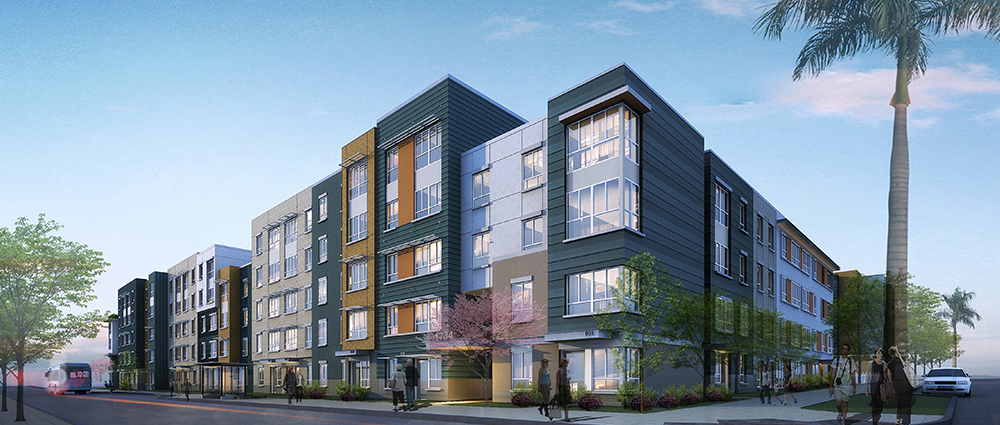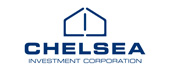 At Volta, enjoy the best South County​ has to offer without compromising comfort or convenience. Volta puts dining, shopping, and transportation at your doorstep. Designed with energy-efficient features and stylish interiors, Volta offers one- and two-bedroom apartment homes at affordable rents for eligible* senior residents. Live at the center of it all at Volta.
*Qualified households are subject to income requirements.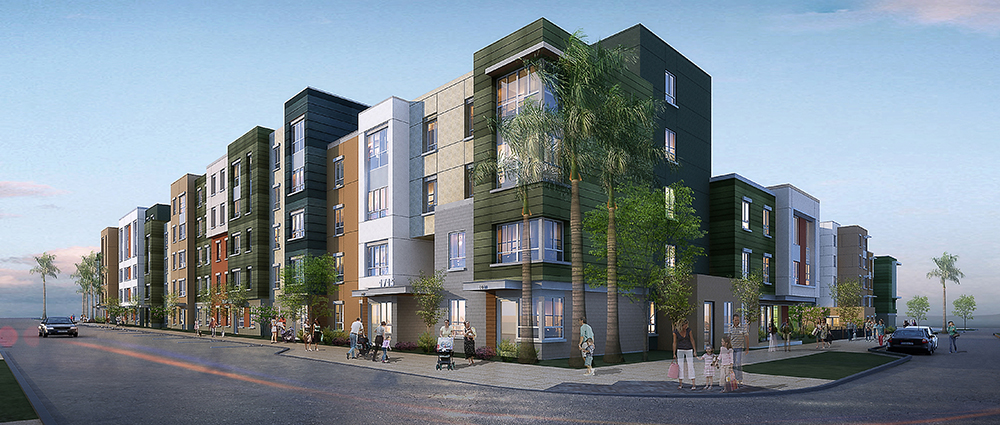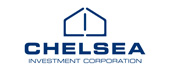 Discover your destination at Duetta Apartment Homes. Featuring affordable one-, two- and three-bedroom units for eligible* households, Duetta's location within the brand new Millenia master-planned community provides convenient access to a multitude of recreation, entertainment and dining options. Whether you're staying close to home or experiencing everything San Diego has to offer, choose to live in style at Duetta.
*Qualified households are subject to income requirements.