The holidays are always a fun time of year, but they're even better when your community gets involved in the festivities! There's a lot going on at Millenia this holiday season, at nearby Otay Ranch Town Center, and around Chula Vista. Grab some hot cocoa, put on your favorite ugly sweater and reindeer antler headband, and get ready to have a blast this holiday season!
Where to Get Your Holiday Spirit On
In 2019 Millenia residents have plenty of fun and festive options for celebrating the holidays—there's no need to head off to San Diego to have a great time this year!
Chula Vista's Otay Ranch Town Center is hosting a number of events, from evenings at Santa's Workshop to the fabulous tree lighting ceremony at the holiday farmers market. Just a quick, 10-minute walk from Millenia, Otay Ranch is such a convenient location, it's almost like celebrating in your own backyard.
Then there's the Starlight Parade and the Christmas Circle at Chula Vista, both glorious displays of holiday lights and spirit you won't want to miss.
1.

Photos with Santa at Otay Ranch Town Center
When & Where

November 16 through December 24
See event site for times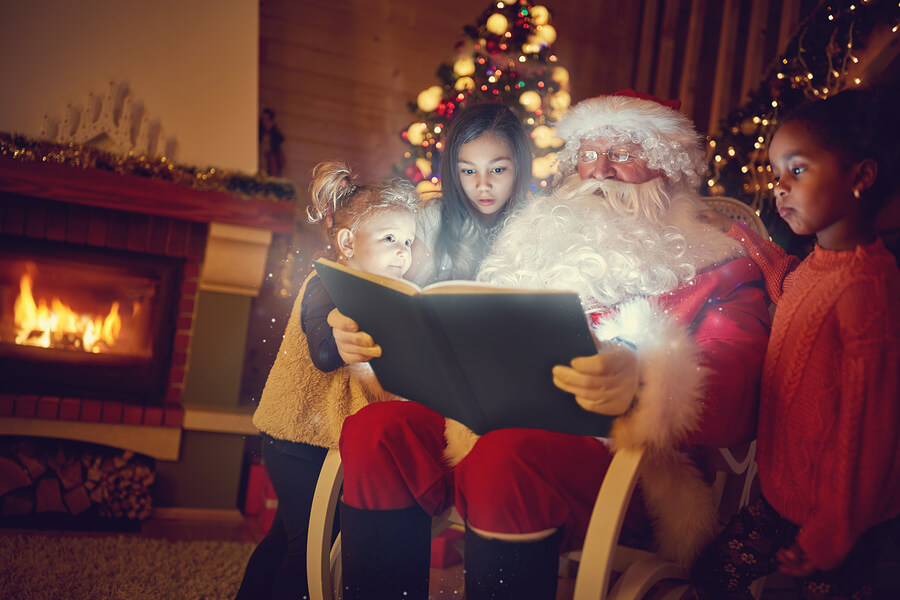 Santa's taking time out of his busiest season again this year to meet Chula Vista locals at his workshop at the Otay Ranch Fireplace Lounge.
Santa's Workshop is open from Saturday, November 16 through Tuesday, December 24. There's no charge to meet Santa; photos are an optional purchase.
Prefer to avoid waiting in line? Make your reservations online here.
---
2.

Pet Night at Santa's Workshop
When & Where

Mondays (November 18 through December 16), 5 PM to close

Pet Night is back at Santa's Workshop! It's a fun family night where your pet can have their photo taken with Santa. Pet Night is all but guaranteed to provide some adorable pictures perfect for social-media sharing and family holiday greeting cards. Please note that pets must be leashed or crated while waiting to see Santa.
Pet Nights are always popular, so be sure to reserve your spot here!
---
3.

Santa Cares Day at Otay Ranch
When & Where

November 24, 8 to 9:30 AM – book your preferred time slot

New in 2019 at Otay Ranch Town Center is the Santa Cares program. In partnership with local special needs organizations, Santa's Workshop has scheduled morning time slots on November 24 for children and adults who may need a less stressful, quieter environment; extra time; or additional assistance when visiting Santa. If that sounds ideal for you or your child, pay a visit to Santa on November 24 to enjoy the experience to its fullest!
You can book the time slot that suits you best, but be quick, as slots are limited.
---
4.

Starlight Parade and Children's Faire
When & Where

December 7
Children's Faire at Memorial Park: 2 to 7 PM
Starlight Parade (Third Avenue, from H Street to E Street): 5 PM start time

We're proud to be a sponsor of Chula Vista's iconic Starlight Parade, celebrating the 2019 holiday season! This free family event is held in downtown Chula Vista on Saturday, December 7, with an afternoon Children's Faire before the 5 PM parade kick-off. This year's Faire will include:
More than 100 parade entries
A holiday train set
Ornament decorating
Pictures with Santa
Frosty's Snow Hill with real snow!
As the sun goes down, you'll head to Third Avenue to secure your spot along the parade route. Then enjoy marching bands, dozens of creative floats, and piles of sparkling Christmas lights.
Check here to view the parade route and decide where you want to stand to get a great view of the festivities!
---
5.

Snow Globe Experience at Village Walk at Eastlake
When & Where

December 8 and 15, 4 to 6 PM
A unique experience available at Eastlake Village Center this year is the free Giant Snow Globe. It's your chance to see what it's like inside a snow globe—and get a great picture too. It's at Eastlake Village Market's Village Walk and is only available on two Sundays in December, so put it in your calendar now!
---
6.

Meet Santa at Eastlake Village Parkway
When & Where

December 7, 12 to 3 PM
If you don't manage to see Santa at Otay Ranch, he'll also be putting in an appearance at Eastlake Village Center! Head over on December 7 to Eastlake's Village Walk to meet Santa and enjoy fun performances—like magic tricks and balloon creations—from Santa's elves.
---
7.

Free Holiday Fun at Village Walk at Eastlake
When & Where

December 7, 12 to 3 PM
What's even better than getting a photo with Santa? Getting to ride Santa's train! That's what kids will love about the holiday fun at Village Walk on December 7. And make sure to time your visit for one of the special afternoon snowfalls at 1 PM, 2 PM, and 3 PM!
---
8.

Otay Ranch Tree Lighting and Holiday Farmers Market
When & Where

November 19, 5 to 7 PM
Tree-lighting ceremony with Santa starting at 7 PM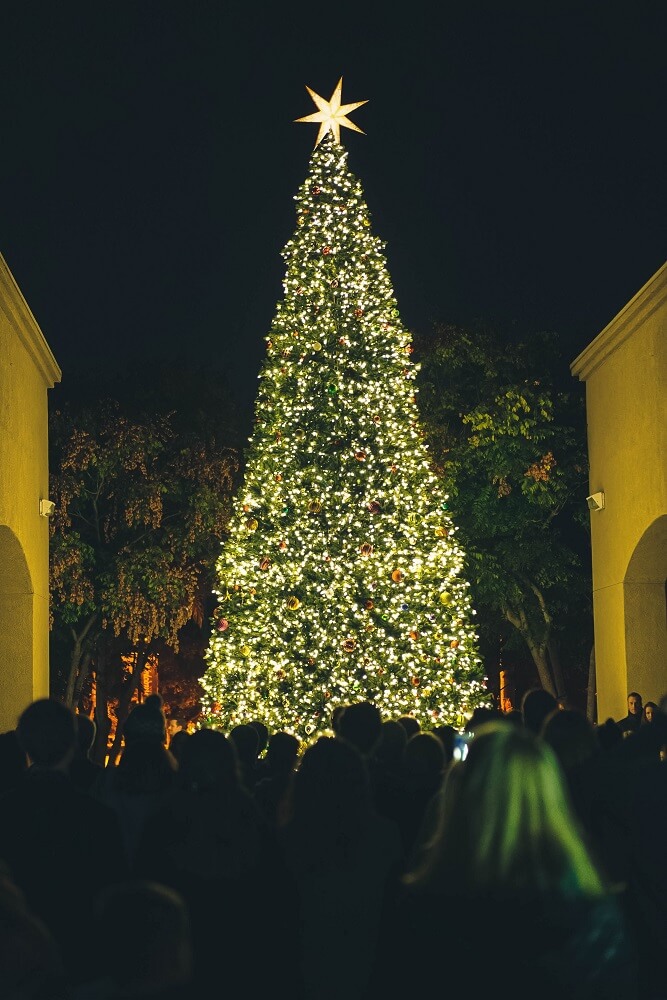 Start the holiday season off at Otay Ranch Town Center, with a holiday-themed farmers market and tree-lighting ceremony! Along with the usual farmers market treats, the event will include free holiday crafts, cookies, and hot chocolate for the kids, plus carol singers and entertainment. After Santa lights the tree, head to his Workshop for the first magical "snowfall" of the season!
Don't forget: The farmers market is also a fun weekly event. It's a great opportunity to pick up fresh produce in-season, as well as local specialty foods. Live music provides an entertaining backdrop as you wander the stalls, with a variety of street food vendors to choose from if all that fresh food makes your stomach rumble.
---
9.

Christmas Circle in Chula Vista
When & Where

Start date varies to December 26, 5 to 10 PM
The Chula Vista Christmas Circle is simply magical and has become a holiday tradition for countless families. Yard after yard full of sparkling lights, along with decorations and music, turn the Whitney-Mankato Street Circle into a glorious holiday display the family will want to return to again and again!
To get there, head out onto Olympic Parkway, then merge onto I-805 N. Take Exit 7 for H Street/Bonita Road, follow the signs for H Street, and turn left onto E H Street. Turn left onto 2nd Avenue, then left again onto Whitney Street—and get ready for a visual feast!
Click here for driving directions you can send to your phone.

There are plenty of great spots to celebrate the holidays this year—and something for everyone. From pets in Santa's workshop to the magical Starlight Parade to Christmas Circle, this holiday season will keep you busy and having fun. Create memories, get to know the people in your local community, and have a happy holiday season, Millenia!