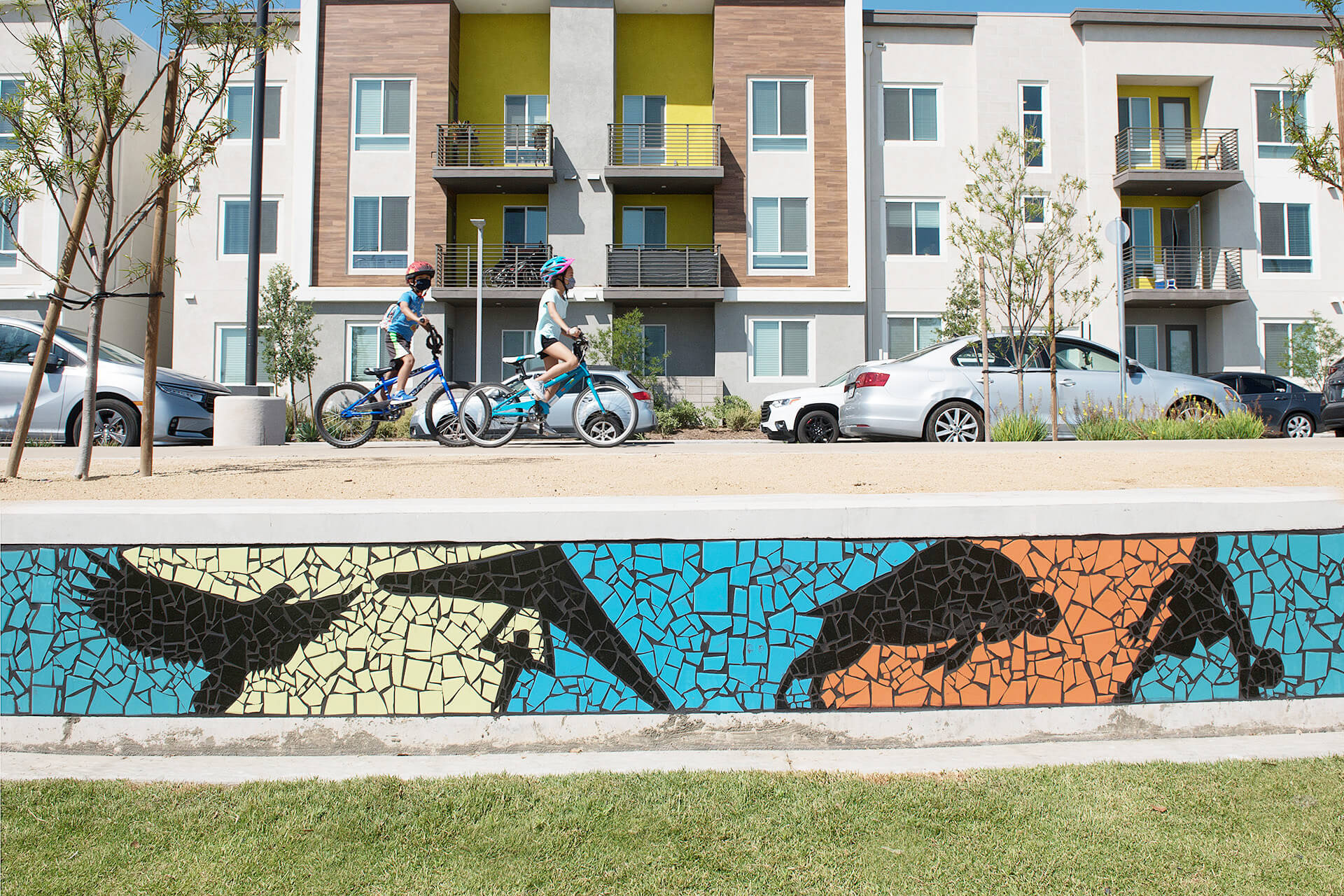 Spending time outdoors enjoying nature is wonderful medicine for the body, mind, and spirit. Whether you have a few spare minutes to walk to one of Millenia's community parks or a whole afternoon or day to enjoy one of the parks in Chula Vista, you have a wide range of options. Explore one of these Chula Vista parks this weekend, and get back to nature!
Walk to These Parks in Millenia
One of the best things about Millenia is that it's designed to be a walkable community, with lots of green spaces for everyone to enjoy. No matter where you live in Millenia, there's a park only a few minutes' walk away.
Orion Park
1734 Solstice Avenue
Chula Vista, CA
At 1.5 acres, Orion Park is the smallest of Millenia's parks, but it provides plenty of space in which to play or relax. The park features shaded seating, two playgrounds, and a community gathering spot, along with a highly popular dog park.
Orion Park features:
Two play areas, each designed for younger or older children
Shaded picnic tables
Community plaza
Dog park
Restrooms
Strata Park
Strata Street
Chula Vista, CA
Millenia's Strata Park clocks in at just under 2 acres and was completed in 2020. With the design theme of "light," this park has gardens that have been designed to provide contrasting spots of sun and shade and also features glow-in-the-dark paving and specialty lighting fixtures. Along with gardens and picnic areas, Strata Park features a community gathering plaza, shaded seating with porch swings, a student art display, and a fitness area.
Strata Park features:
Sun and shade garden
BBQ and picnic areas
Shaded seating area
Interactive play area with outdoor games
Fitness area and training circuit
Community plaza
Restrooms, with baby-changing stations
Millenia Park
1902 Millenia Avenue
Chula Vista, CA
Millenia Park was completed and opened in 2021 to become Millenia's fourth park. Featuring a modern playground, along with additional areas for play, Millenia Park is the biggest park in the area, at 3.6 acres.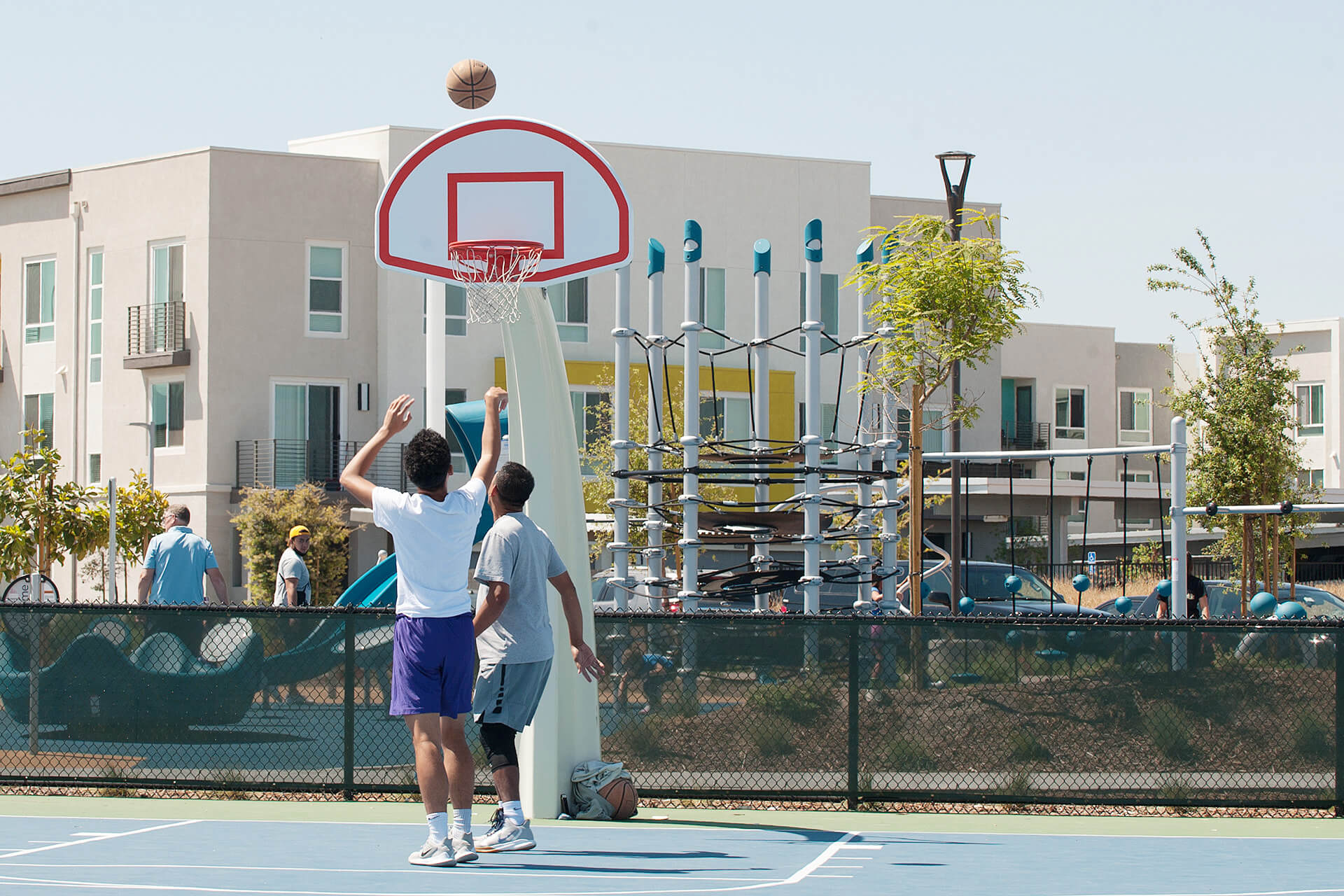 Millenia Park features:
Two play play areas, including a modern playground made from natural wood
Picnic tables
Plaza area designed for community gatherings
Regulation multi-purpose soccer field
Tennis/pickleball court
Half-basketball court
Walking/jogging path
A mosaic inspired by local elementary schools
Restrooms, with baby-changing stations
Stylus Park
Stylus Street
Chula Vista, CA
Millenia's first completed park remains popular to this day, with a great selection of amenities. This Chula Vista park features a dog park and play area, along with a splash pad for those hot summer days.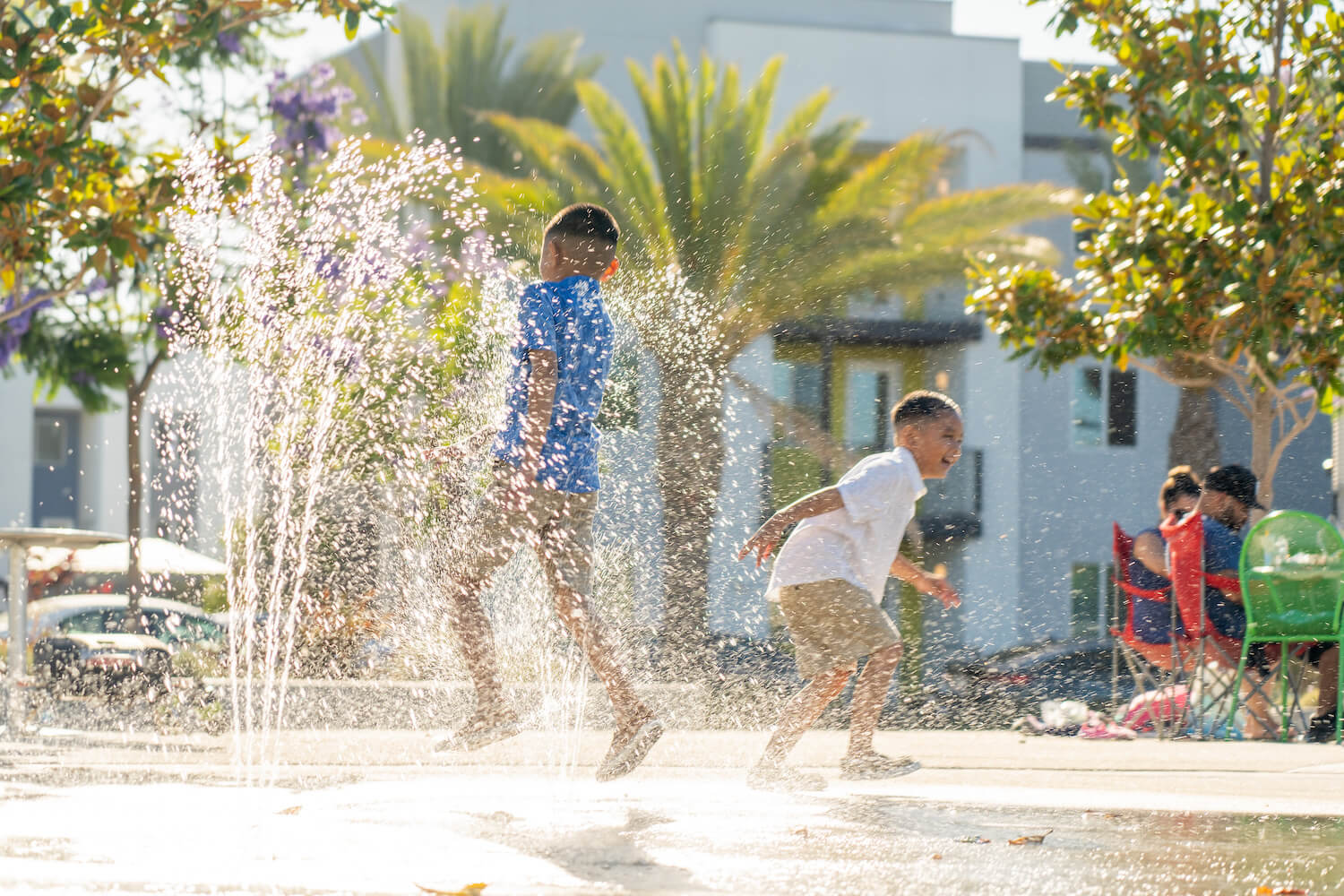 Stylus Park features:
Playground
Picnic tables
Bocce ball court
Grassy play area
Dog park
Interactive light-up splash pad
Restrooms
Chula Vista Parks Within Driving Distance of Millenia
These Chula Vista parks are just a little further away—all within a 20-minute drive of Millenia. Each offers some fun amenities that make them worth the trip. In particular, Mountain Hawk Park's splash pad is a hit during the summer months. Balboa Park's wide range of activities and attractions make it a place you'll want to return to again and again.
Winding Walk Park
1675 Exploration Falls Drive
Chula Vista, CA
Distance from Millenia: 1 mile; 5-minute drive
This seven-acre park packs plenty of options, with areas for picnic and play, as well as sports facilities and walking paths.
Winding Walk Park features:
Picnic area
BBQ grill
Play equipment
Open grassy space
Soccer field
Ballfield
Basketball court
Tennis court
Skateboard park
Reservable gazebos
Walking paths
Restrooms
Mountain Hawk Park
1475 Lake Crest Drive
Chula Vista, CA
Distance from Millenia: 5 miles; 8-minute drive
Nestled snugly beside Lake Crest, Mountain Hawk is a popular Chula Vista park thanks to its wide range of amenities. Mountain Hawk Park features sports fields and courts and play areas, along with open grassy spaces and an amphitheater.
Mountain Hawk Park features:
Picnic area
BBQ grill
Play equipment
Splash pad (open April 1 to November 1)
Soccer field and basketball court
Amphitheater
Walking paths
Reservable gazebos and picnic areas
Restrooms
Discovery Park
700 Buena Vista Way
Chula Vista, CA
Distance from Millenia: 5 miles; 10-minute drive
At just over 20 acres, Discovery Park has plenty of room for a wide range of activities. Along with a ballfield, there are places to play, picnic, and enjoy the outdoors.
Discovery Park features:
Picnic area
Playground with swings, slides, and jungle gym
Soccer field
Ballfield
Open grassy space for free play
Reservable gazebo
Restroom
Hilltop Park
780 Hilltop Drive
Chula Vista, CA
Distance from Millenia: 7 miles; 15-minute drive
Hilltop Park's tree-lined walking paths, along with picnic and play areas, make it a pleasant place to spend time!
Hilltop Park features:
Picnic areas
BBQ grill
Play equipment
Reservable gazebos
Walking paths
Grassy open spaces
Restrooms
Otay Lakes County Park
2270 Wueste Road
Chula Vista, CA
Distance from Millenia: 5 miles; 14-minute drive
This 78-acre park is a great option when you want to head for the hills. With lakeside views, a huge playground, grassy play areas, gardens, and more, Otay Lakes County Park offers plenty of nature's bounty. Parking and restrooms are available from 9:30 AM until sunset.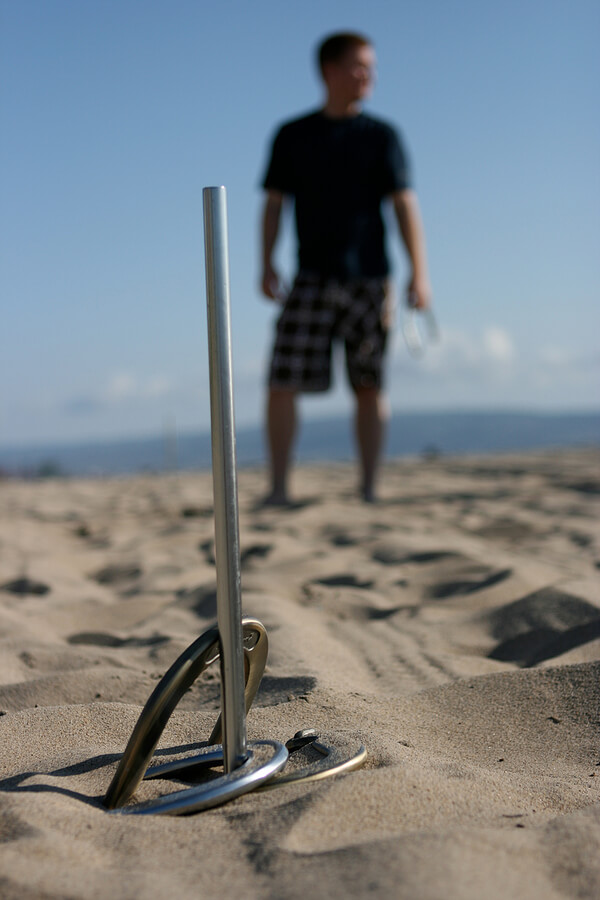 Otay Lakes County Park features:
Playground
Horseshoe pits
Grassy open spaces
Native plant garden
Picnic areas
Reservable gazebos
Dogs permitted, on-leash only
Restrooms
Bayside Park
999 Bayside Parkway
Chula Vista, CA
Distance from Millenia: 15 miles; 20-minute drive
This beachside park is perfect for summertime fun, with a sandy beach and pier, places to play, and more. Parking facilities are available daily from 6 AM to 10:30 PM. Dogs are permitted at the park if they are leashed at all times.
Bayside Park features:
Beachside park
Fishing pier
Play equipment
Exercise equipment
Picnic areas
Bike paths
Concessions
Restrooms
Marina View Park/Bayfront Park
900 Marina Parkway
Chula Vista, CA
Distance from Millenia: 15 miles; 20-minute drive
Marina View Park is a peaceful, beautiful spot that is typically a little quieter than nearby Bayside Park. The park's arbors offer a pleasant place to walk, and the park also showcases local art.
Marina View Park features:
Play equipment
Picnic tables
Arbors
Restrooms
A little further along the road, Bayfront Park offers stunning views of San Diego Bay, along with another picnic spot and a public boat launch. Parking is available daily between 6 AM and 10:30 PM.
Balboa Park
1549 El Prado
San Diego, CA
Distance from Millenia: 19 miles; 30-minute drive
Balboa Park is the most distant park on this list, but it's well worth the trip! With a wide range of activities and amenities, this park is perfect for a half-day or full-day family outing. In fact, there are enough activities and attractions here to occupy several days' worth of trips. (Find even more awesome daytrips here!)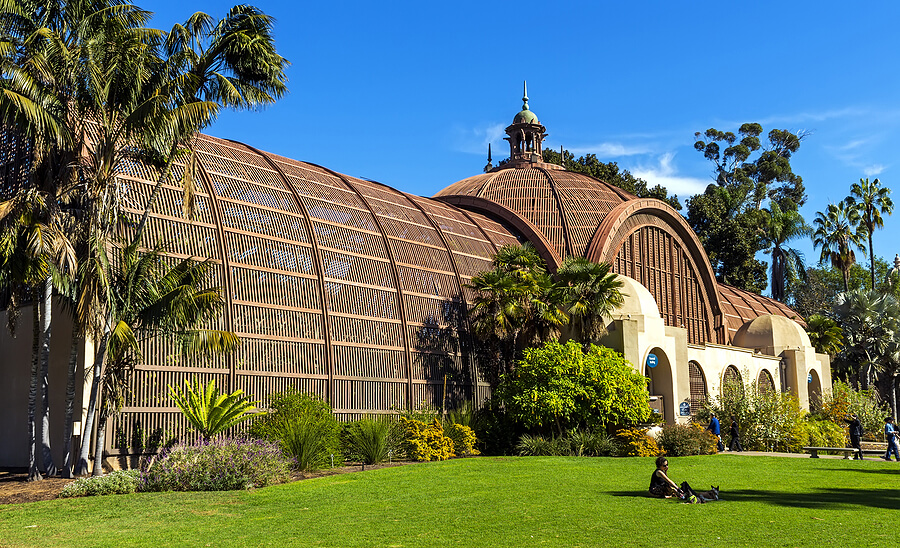 Note that while you can enter the park for free, many activities inside have admission fees. Balboa Park has Residents Free Days, where residents of San Diego County can enjoy certain museums free of charge (Photo ID with address is required.). Check out the Balboa Park website for more information about activities.
Balboa Park features:
More than 16 San Diego museums from fine art to Air & Space Museum, Natural History Museum and more
Several Restaurant Options and outdoor venues
Gardens and walking trails, including Palm Canyon and the Japanese Friendship Garden, Botanical Building and Lily Pond
Performance venues including an IMAX Dome
Free outdoor entertainment during the summer
Picnic and play areas
Nate's Dog Park
A miniature train ride and carousel
Pepper Grove Playground and Children's Peace Garden
Miles on walking trails and canyons, open lawn and play areas
Get Out and Enjoy the Natural Beauty of Chula Vista Parks
There are lots of great parks in Chula Vista, both within Millenia and nearby. Whether you head to one of Millenia's local parks, take a drive to Otay Lakes or Mountain Hawk, or head off to the beach to Bayside or the Marina, these gorgeous green spaces are sure to please!