If you have a balcony, you owe it to yourself to make it a fun place to hang out! Even a small outdoor space has the potential to become a calming urban oasis, with plenty of plants and a comfy chair or two to relax in. Looking for some balcony ideas to beautify your little piece of paradise? We've got you covered.
Make It Comfortable with Outdoor Furniture
If you want to turn your balcony into a hangout spot, the first thing you need is some furniture. Even a small balcony usually has space for a chair or two and perhaps a table. Rattan furniture is perfect for outdoor spaces, along with other natural materials such as wicker, cane, and wood. Wrought iron also looks great on a balcony.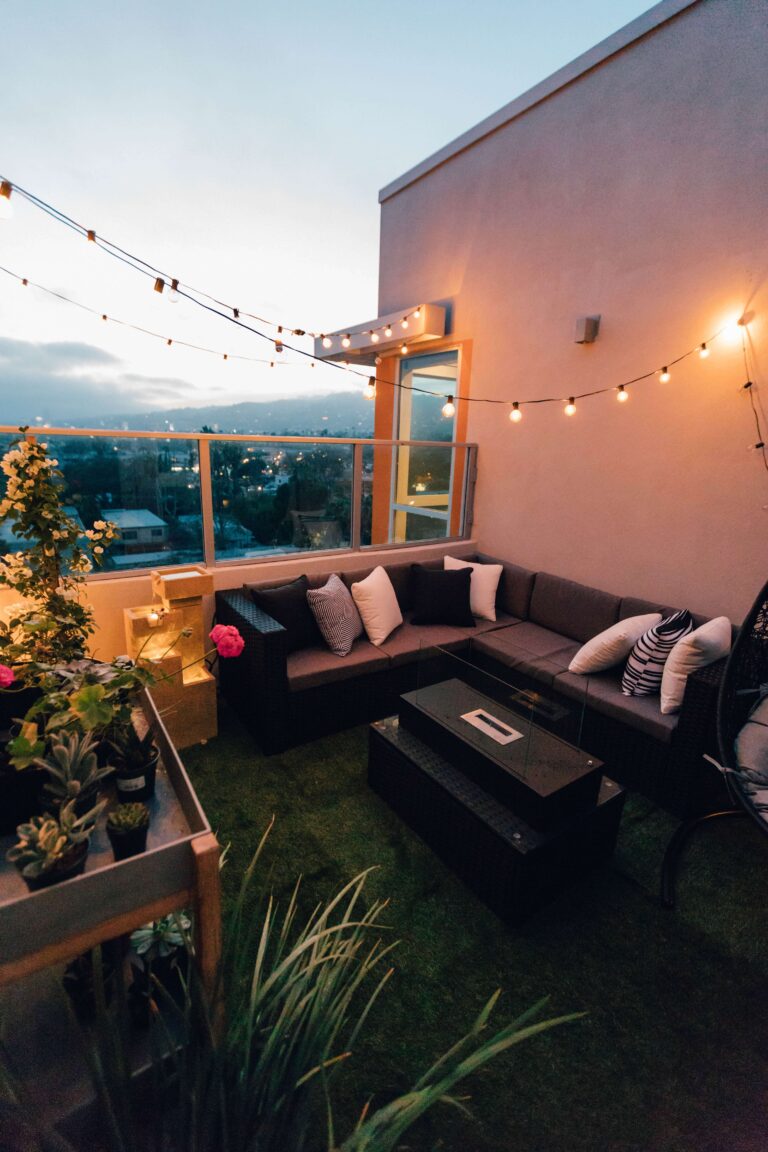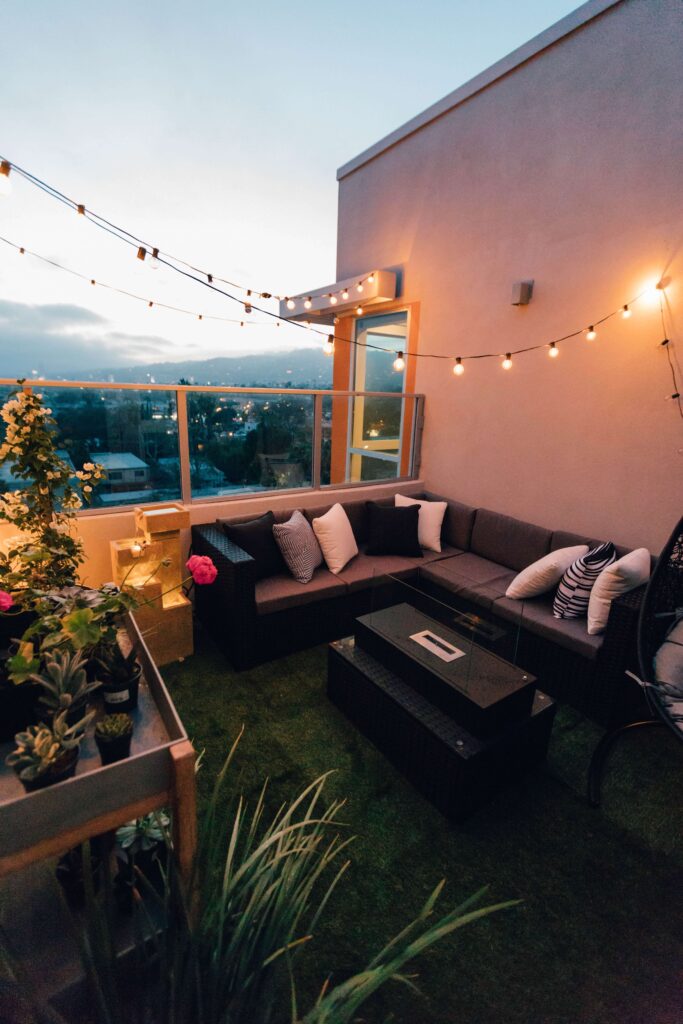 Add some storage, too, if you have room. A small chest for storing balcony gardening supplies or blankets can help you keep the space in order by giving you a place to keep things out of sight until you need them.
Check out some great sites for buying home furnishings here.
Add Pillows and Floor Coverings
For a small or narrow balcony with limited space for furniture, a beanbag chair or just a few throw cushions—made with weatherproof fabric and stuffing—can offer a comfy place to sit without taking up all the available space. Bench-style outdoor seating also works well in smaller spaces.
Another way to add interest to an outdoor space is with a rug or floor runner. Again, make sure to choose one that's suitable for using outdoors. Fabrics that can't stand up to wet weather will mildew or become moldy after the first rain.
Grow Potted Plants in Your Urban Oasis
If in your home you don't have a backyard, that doesn't mean you can't have a garden! Growing potted plants on your balcony has lots of benefits. It adds to the beauty of the space and can provide some privacy. You can even create a small edible garden and grow herbs, fruit, or veggies.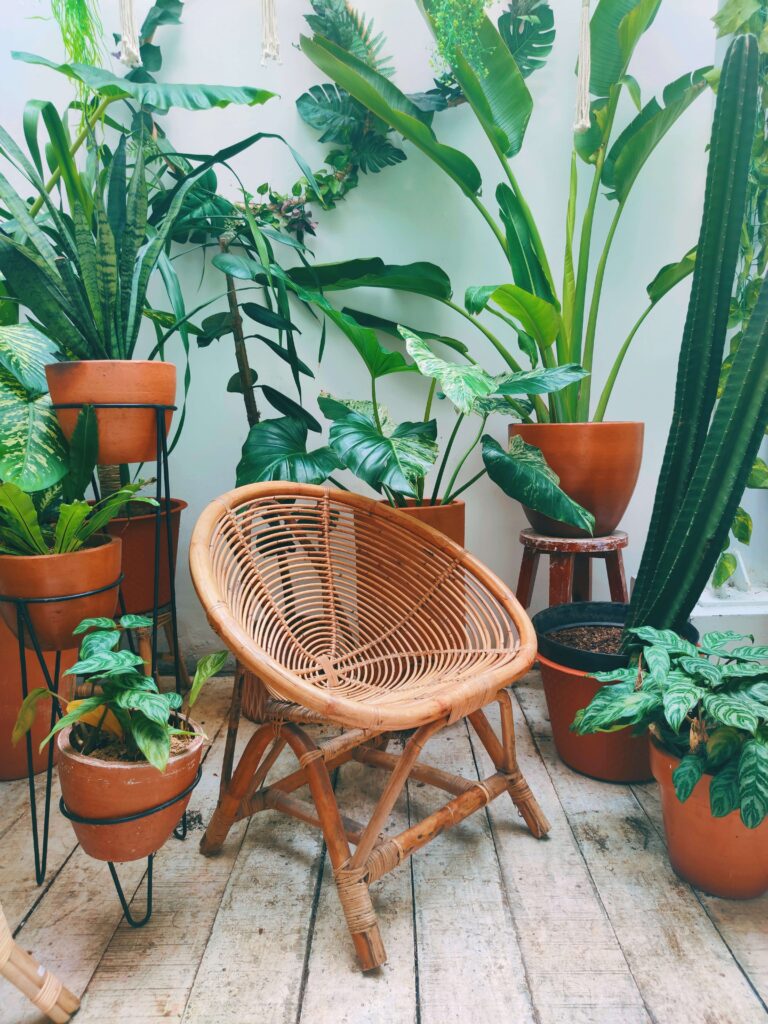 To get the best results, make sure to grow plants that do well in containers and work with the amount of sunlight your balcony gets. This is especially important if you want to grow an herb garden or other edible plants, as they need several hours of sunlight every day. If your balcony doesn't get much sun, look to shade-loving plants such as ferns, geraniums, African iris, and hen-and-chicks succulents. Get more ideas for drought-tolerant plants here!
Create a Shady Private Space
If you're planning to spend lots of time on your balcony, you may want to shield part or all of the space to make it more private. Adding a privacy screen will provide some shade too. A few balcony ideas to add privacy include:
A folding screen – Great if you want something that's easy to set up and remove
A privacy curtain – Often the best of both worlds, as you can close the curtain when you want privacy and open it when you want the view
A retractable shade – For a more permanent alternative
Tall plants or plants that climb a trellis
Don't forget that these décor ideas will affect how much sunlight your balcony gets. If you're also hoping to grow a balcony garden or add some potted plants, any shade you add will affect the plants to choose. If your balcony is large enough, consider shading one part of the space and leaving part open to the sun. That way, you can add a larger variety of plants.
Use Wall Décor to Add Visual Interest
Wall décor is the perfect way to add finishing touches to an outdoor space and is especially useful when you have only a small space to work with. For instance, you can:
Light Up the Night
Adding one or two light sources is a simple way to extend the usability of your outdoor space. With a little light, your balcony will be a pleasant place to hang out in the evening, as well as during the day. Adding light is also an aesthetic choice that beautifies the space and gives it more character. Some balcony décor options to add light: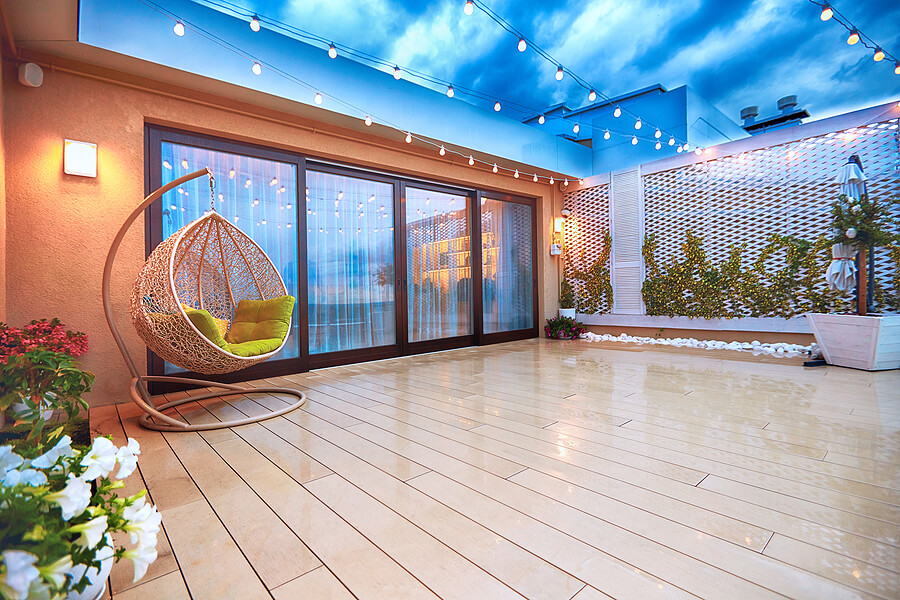 String lights can turn a balcony into an ethereal space, and they're easy to hang!
Add several tall, thick candles in wind-proof holders.
Use battery-operated flameless LED candles for smokeless, wind-resistant light.
Take Advantage of Vertical Space
Wall décor isn't the only way to use vertical space. For instance, an umbrella can add both interest and functionality, without taking up any additional living space. Mounted on your balcony railing, an umbrella can add privacy and visual interest, and provide shade from the sun too.
Another way to use vertical space is with tall freestanding plants such as bamboo. Planted in pots, they can also double as a privacy screen and help you turn your balcony into a cool, green, urban jungle. Flowers and trailing vines in hanging planters can also help you achieve similar results. Use a mixture of the two types of plants for best results.
Great Balcony Décor Extends Your Living Space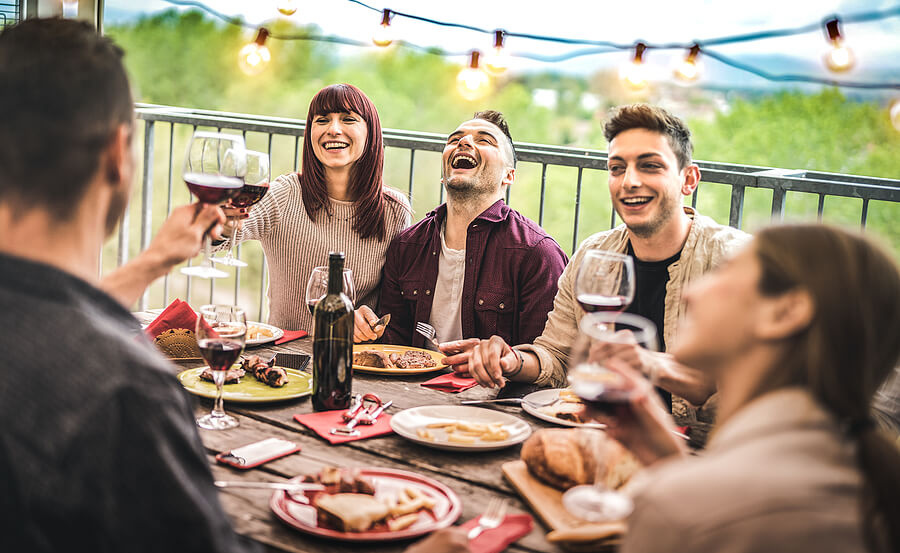 Having a fun and comfortable balcony—one that you enjoy spending time on—is a great way to extend the amount of living space in your home. It can provide a place to relax and get some alone time, soak up the sun, or hang out with friends. With these balcony ideas, you'll turn your balcony into a place you'll never want to leave!