There's a lot to do when you move into a new neighborhood, and it's not just unpacking boxes! When you're new to the neighborhood, you're meeting a lot of new people, finding new places to shop and eat, and learning about your new community. It's a lot—so it's helpful to plan in advance all the things you can do in the first week or two to help you settle into your new home.
Right now, the coronavirus is making certain things about moving and settling into a new home a bit different. Even so, by making a few adjustments to how you'd normally do things, you'll still find plenty to enjoy as you get to know your new neighborhood!
1. Meet Your New Neighbors
Getting to know the people who live nearby can have some genuine long-term benefits. When you're on friendly terms with your neighbors, you get to feel like part of a community. It's especially helpful when you've just moved into a new place, and you don't know where to go for groceries and other essentials. A quick chat with a neighbor can solve that problem right away!
Another advantage of knowing your neighbors is that you have people nearby you can reach out to if you need help with small things like watering plants or taking care of a pet while you're away. Knowing the people who are part of your community can even help keep the area safer because it means that strangers or suspicious behavior are more obvious.
There's no special new-neighbor etiquette you need to follow when introducing yourself. Here are three options for how to do it:
Visit your closest neighbors or leave a note for them to let them know you've just moved in. For instance, if you're moving into a condo or apartment building, visit the people on your floor. If you're moving onto a street, visit the people on either side and across the road. If you have children, taking them along can be a great ice-breaker, and they'll be able to meet other kids in the area.
Write a quick letter to introduce yourself and your family, and send a copy to everyone in your new building or on your street. Send out your letters the week before you move, so that your new neighbors have some advance warning that things might be a little noisy or messy on that day.
If you love to socialize or throw parties, why not throw an informal housewarming party? It's definitely not required, but if you do enjoy entertaining, this can be a good way to meet your neighbors and get to know them. It's also a good way to find out about the neighborhood—most people are usually happy to give recommendations about their favorite restaurants, stores, and hangouts.
COVID note: For as long as the country is dealing with the effects of COVID-19, it's  important to follow the protocols set by your state or community. That may mean avoiding throwing a party. Experts are divided on whether or not the virus can survive for long on inorganic surfaces, such as paper, but out of respect for other people's feelings of safety, it may also be better to avoid sending introductory letters.
Instead, stick to option #1 and make quick house calls to introduce yourself after you move in. Be sure to wear a mask and avoid shaking hands with anyone you meet. Once you knock on the door, take a couple steps back from the doorway, so there's plenty of distance between you and whomever answers. And instead of taking the kids, make your visits alone. For people who are spending most of their time at home in relative quiet, it may be a bit overwhelming to suddenly have several strangers at the door! Visiting alone helps keep things quick and simple, which your neighbors will appreciate just as much as they'll appreciate meeting their new neighbors. You can mention who else lives in your household and say your kids are looking forward to meeting new people once they can do so safely.
If you'd rather avoid making house calls at this time, that's okay too! You may prefer to simply wave and introduce yourself to your neighbors as you see them out and about—while keeping your distance, of course.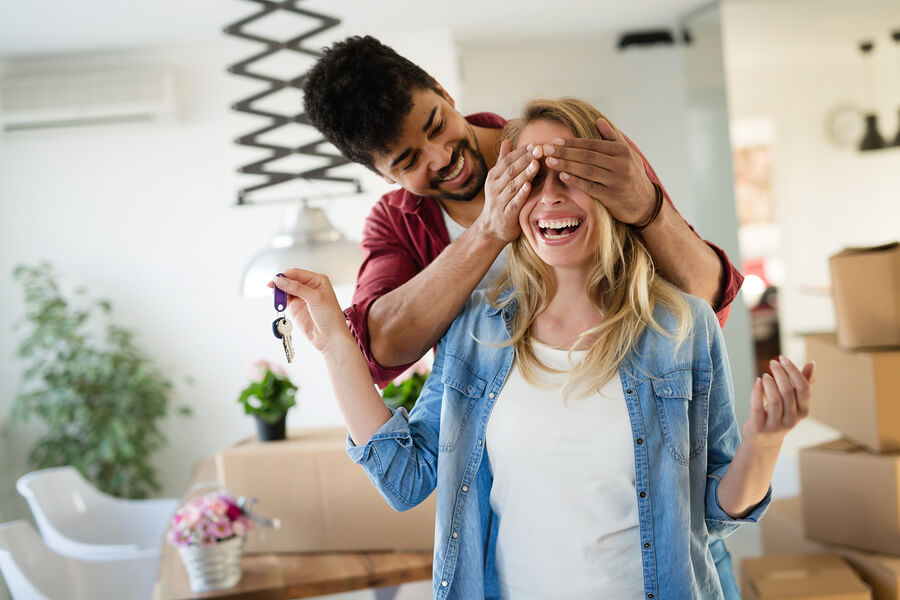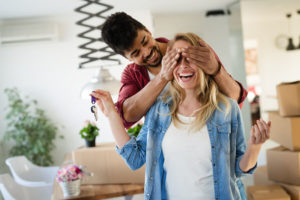 2. Set Up Your Utilities and Services
If you're moving to a new city or state, you may find that your options for cable, internet, and electricity providers are different from what you're used to. If this is the case, one of your first objectives in scoping out your new neighborhood should be to check out what's available and compare packages and prices.
Once you've made your choices, you can schedule appointments to get those services connected. And if you haven't already done so, make it a priority to check out trash pickup dates for your new neighborhood.
3. Arrange Address Changes and Mail Forwarding
Notifying people of your address change is another one of those things it's important to do quickly—either as soon as you move, or just before. Thanks to email, it's easy enough to notify friends and family in one email blast.
These days, most people don't get as much "snail mail" as they used to, but you should still fill out a change-of-address form with the postal service. You can also arrange with the postal service to have your mail forwarded to your new address. Each time you receive forwarded mail at your new address, notify the sender of your address change.
Do you regularly have packages delivered to your home, such as prescriptions, groceries, magazine subscriptions, or subscription boxes? Don't forget that you'll also need to change your delivery address for those items.
4. Find Out Where to Buy Necessities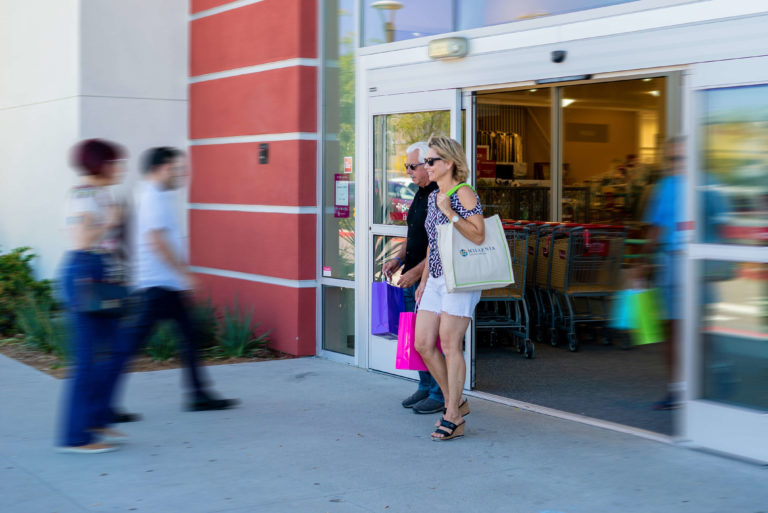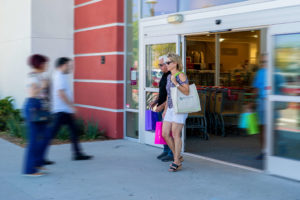 No matter how good you are at packing and preparing to move, you'll probably find yourself in need of a necessity or two within the first few days in your new home. Whether it's a visit to the hardware store for a power strip or just a quick trip to the local Starbucks for a much-needed caffeine hit, you'll need to know where all the essential stores are. The internet is great for researching these questions, or check out updates from your neighborhood. And, once again, you can always ask your neighbor for hints on where to shop or find that coffee.
COVID note: At this time, it's best to avoid making non-essential shopping trips and house calls. If you decide to pay introductory visits to neighbors, ask for their phone numbers. This will make it quick, easy, and safe to get information about local amenities. If you get all the information you need before going out, you'll be able to minimize the time you spend in stores.
5. Keep Up with Your Local Community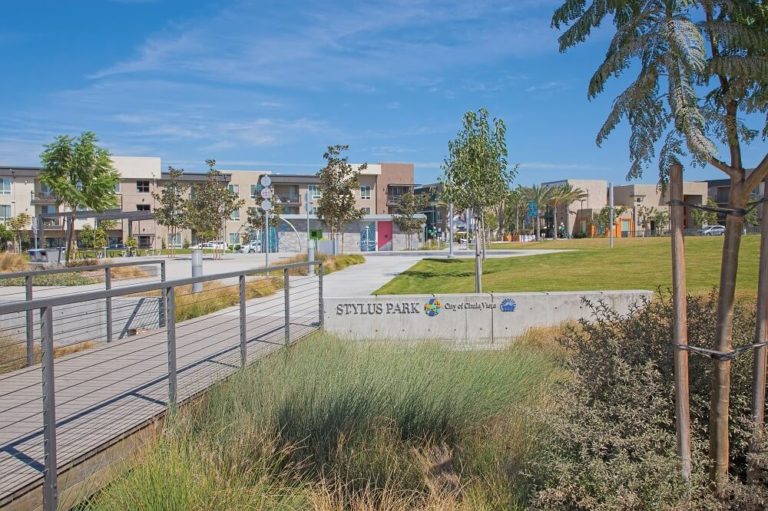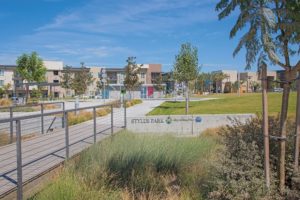 These days, many neighborhoods have online communities where people can find out what's happening where they live. Facebook is the go-to social media site for many such groups. You could also ask a neighbor if there's an online group you can join.
If there's a local neighborhood or city magazine or newspaper, getting a subscription is another great way to find out what's happening locally.
Depending on where you've moved to, new neighbor etiquette may also require that you check up on local HOA rules or zoning laws. In a historic district, for instance, you may need approval for any modifications you want to make to your new home. In a new planned community, there might be a Homeowners Association with rules on what kinds of modifications you can make.
6. Discover Your New Dining and Entertainment Hangouts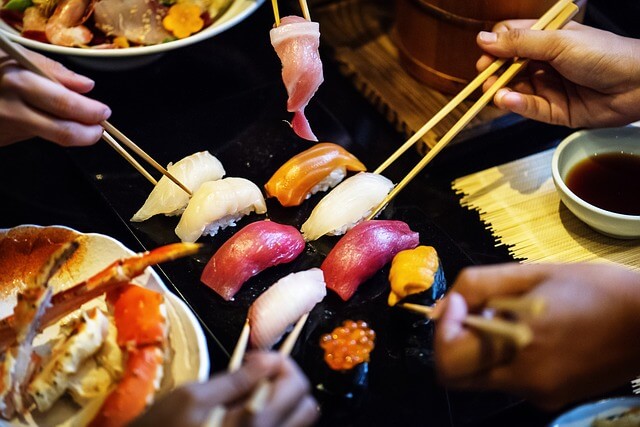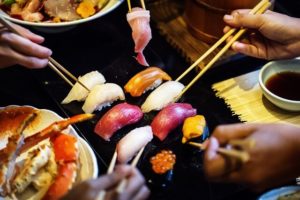 It can take a while to get to know a new neighborhood, but online resources such as Yelp and Google make it easier than ever to find the best places to eat, enjoy live music, work out, and more. If you've already started getting to know your neighbors, you can ask them for recommendations too.
Or you could just head out the front door and see where you end up! Millenia has been designed from the ground-up as a walkable community, so exploring on your own is a great option.
COVID note: During this time, your restaurant and entertainment options may be more limited. Check out a list of restaurants near Millenia that are offering takeout and delivery here.
Make Moving to a New Neighborhood Fun!
The first week of moving to a new neighborhood can be exhausting, but it can be fun too! When you're new to the neighborhood, you have lots to look forward to: finding great new places to shop, eat, and have fun. And if you're lucky, the new neighbors you meet may become good friends and make the whole experience that much better.