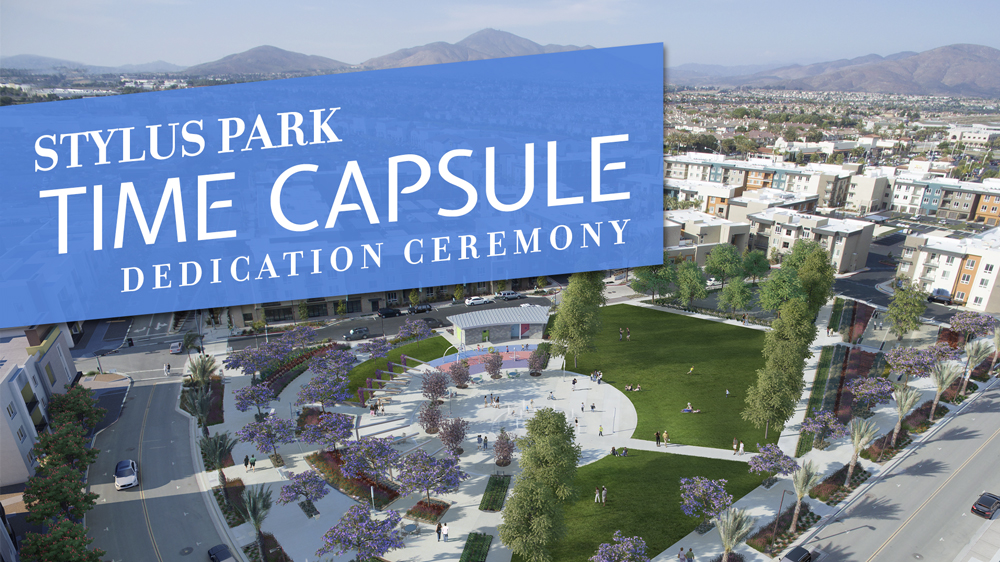 Join us for the dedication of the Stylus Park Time Capsule and learn more about its contents during Millenia's Fall Fest, Saturday, October 21st at 12pm.
Lying beneath the concrete at Sylus Park, the first of several active urban parks planned at Millenia, is a time capsule filled with memorabilia commemorating life in and around Chula Vista circa 2014.
The time capsule was the idea of the South County Economic Development Council who set out to capture a moment in time was getting ready to turn the corner, according to Cindy Gomper Grave, President and CEO of SCEDC.
Ms. Grave will formally dedicate the time capsule to the people of South County during Millenia's Fall Fest, at 12pm.
Trinkets, coins, pictures, business cards, and pins donated from various organizations from government organizations such as City of Chula Vista, SANDAG, Otay Water District, City of National City, City of Coronado, to eateries like La Bella Pizza Garden, to media outlets such as U-T San Diego, KUSI, The Daily Transcript and The South Bay Times, are all safely tucked away only to be revealed by future generations; date uncertain.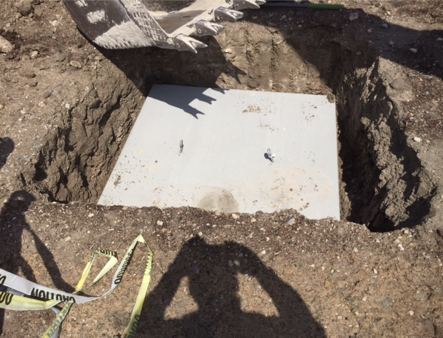 The time capsule placed in Stylus Park at Millenia is the first one placed in the history of SCEDC. "This time capsule is important" stated Graves "it shows there was a plan and a vision. My hope is that future generations will look at the accomplishments and see what it took to get there, replicate the path of success when applicable and learn from the past so South County continues to enhance its quality of life and appreciates its greatest asset…its people."
Now covered by a memorial plaque in Stylus Park, the list of contents in the time capsule can be viewed during the Fall Festival slated to be held in the park on October 21, 2017.