Not everyone gets to say that they are one of the best in the nation, but homeowners at Millenia's very own EVO community have earned those bragging rights. The National Association of Home Builders (NAHB) recently awarded Meridian Communities the Silver award for Best Architectural Design of an Attached Community for their design innovation and creativity at EVO. Millenia, conceptualized as an urban hub, deliberately includes only those homes that incorporate leading edge architecture elements which are consistent with a metropolitan lifestyle. With its open and airy floor plans, separate first-floor, multi-generational living space, and even a third-floor suite with a private elevator, it's not surprising that EVO, one of Millenia's first communities offered for sale, has been recognized nationally for its pioneering approach to architecture.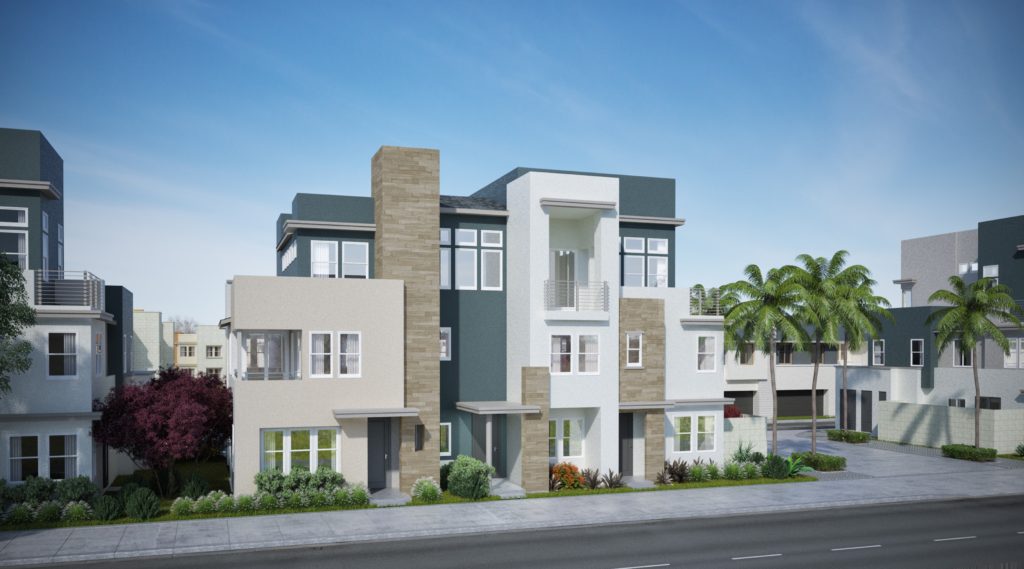 Award presented at the International Builder Show
The award was given at the 2017 National Sales and Marketing Awards gala, known as "The Nationals" by those in the industry, on January 10th.
"The Nationals are the most prestigious awards of their kind, setting the benchmark for innovation in new home design, marketing and sales," said Meredith Oliver, chairperson of The Nationals. "NAHB's commitment to recognizing originality, imagination and success has been exemplified by its award winners since the competition's inception."
Over 1,100 entries
The year's most outstanding work in residential real estate, sales, marketing, and design were honored at the Nationals. Meridian Communities' EVO was nominated in the Best Architectural Design of an Attached Community category. Each entry in this category was judged on overall exterior and interior architecture, design appeal, function, and creative use of interior space and creative integration of plan design with site considerations. During a three-day judging process, a panel of 7 industry professionals from across the country determined the Silver award winners from a field of over 1,100 entries.
"The recognition on a national level received for the EVO community, built by our guest builder Meridian Communities, speaks well of the the impressive design elements that are integral to all of Millenia as the new urban hub of South County," said Guy Asaro President/CEO of Meridian Development, the managing partner of Millenia.  "Pulse-Millenia Apartments was also recently recognized at the local level by the City of Chula Vista at the Ribbons and Shovels Awards.  We are always gratified when any of projects at Millenia are recognized, but our highest compliments come from the people who buy and live in our homes. The fact that EVO has sold out at every release and that Pulse is near 100% occupancy tells us that people like what we are building."
Way to go EVO!