There are lots of choices to be made when you're looking for a new home. How big a house does your family need? How many bedrooms and bathrooms, and how much square footage? Which school district should you focus on when considering the location? How long will this home be right for your family?
But there's one question that many people overlook, often because they've forgotten they have options! That's the question of whether to buy new construction or an existing home. New home versus old home: Which is right for you and your family?
What Is New Construction, and What Is a Resale Home?
When it comes to new construction vs. resale, the biggest difference is this:
A resale home has been lived in by other people before you move into it.
A new construction property has been built new and hasn't been lived in yet. If you buy a new construction home, you're the first person—or family—to live in that home.
Is it better to buy a new home or a used home? The truth is, the answer is different for every family. If you're choosing between the two, you have some things to consider, like:
The size of your family
How much you can afford
Where you'd like to live
These are just a few! Read on to help narrow down your decision.
The Pros and Cons of Buying a Newly Built Home
Pro: A Brand-New Home Has No Prior Owners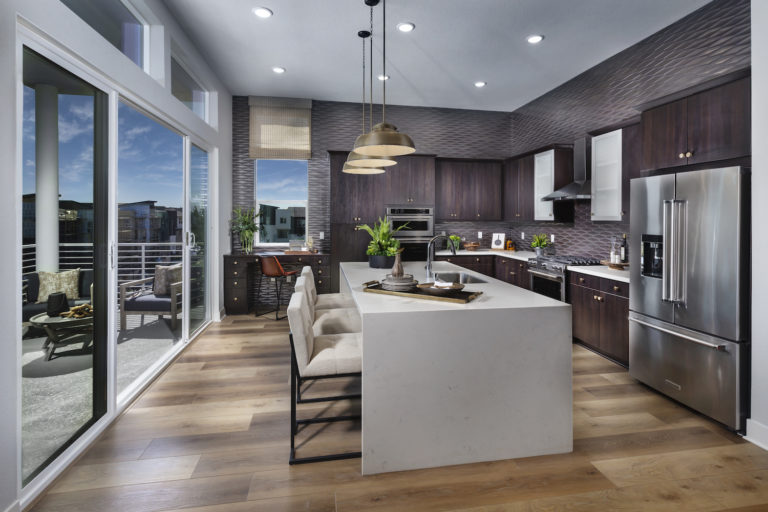 Buying a new home vs. an old home can have some big advantages, but for many owners, the best thing about buying new is that with no prior owners, this home is yours, and only yours. There's nothing quite like the smell of a new car, and nothing quite like walking into a home that's never been lived in before. Pristine floors, freshly painted walls, and sparkling new appliances without a nick or scratch. And you know everything about your home's history because you're its first and only owner!
Con: New Construction Costs More
Perhaps the biggest disadvantage of buying new construction vs. a resale home is that, with a few exceptions, a new build usually costs more than an older home. Just as with most other things in the world, new costs more. You do get plenty of advantages to go along with the higher price, such as customization options that make your home more comfortable or practical and more efficient heating and cooling systems.
Pro: You Get Energy Efficiency and Environmental Sustainability
Are you interested in buying a home that's energy-efficient, using less electricity and giving you lower energy bills each month? Do you want a home that was built sustainably, using renewable materials? If this is the case, a newly constructed home is almost always the right choice.
The homes being built today typically meet—and sometimes even exceed—standards imposed by Energy Star and WaterSense, the national efficiency codes for energy and water usage. Many come with certifications for roofs, walls, windows, doors, and appliances, so you can be sure your home was built with efficiency and sustainability in mind.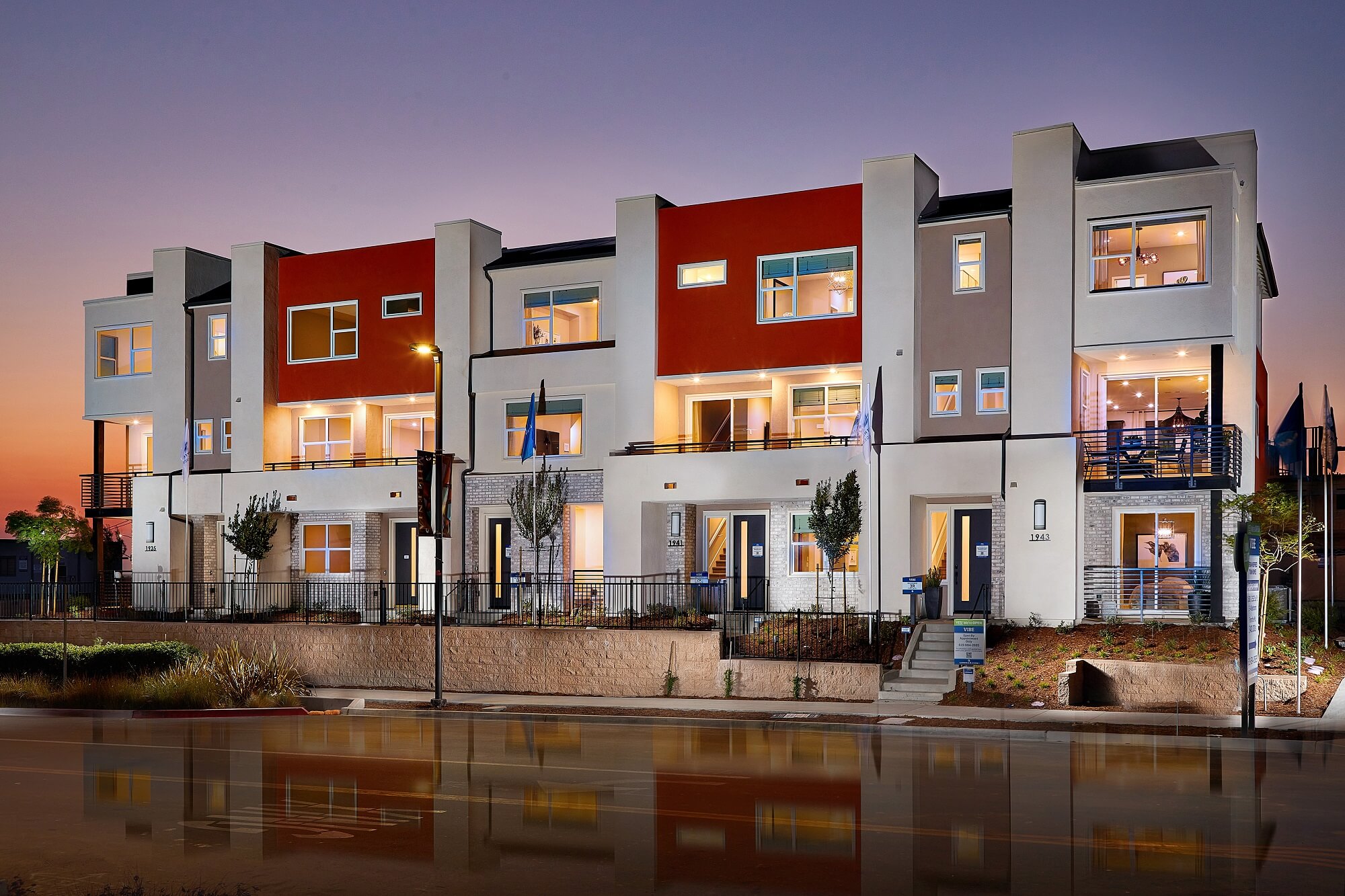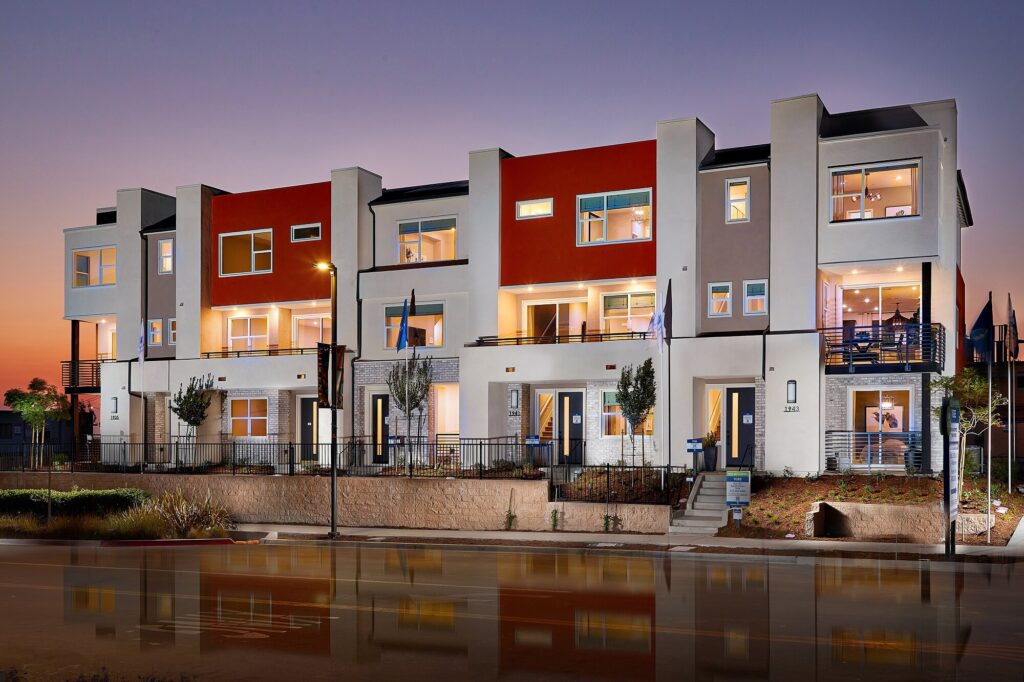 With greater efficiency and sustainability, you also get greater comfort. When a home is properly insulated, it's easier to keep it at a comfortable temperature. More efficient heating and cooling systems help you stay comfortable for a lower cost. And with a modern water-heating system, there's no running the water, waiting for it to heat up.
A resale home that was built in the last decade or so might meet some Energy Star or WaterSense standards, but the older an old home is, the less likely it is to meet these standards. And while older homes can be retrofitted to make them more energy-efficient, this still won't give you the same level of energy efficiency as a newly built home.
Con: You May Have to Wait Longer to Move In
Unless you get lucky with a quick possession situation—where the home is already built, or almost complete—you may have to wait some time to move into a new-build home. The day of purchase to the building phase to your move-in day could be several months, or longer. This situation varies from neighborhood to neighborhood and builder to builder, so if the timeframe matters to you, be sure to ask!
Pro: New Construction Offers More Options
Do you have a special vision of what your ideal home looks like? If so, then construction might be a great option for you. When you buy a resale home, you're buying that home as-is. If you want to knock out a wall to create an open-plan living area or open up a second-floor bedroom to create an upstairs mezzanine, that's something you'd have to do or contract yourself, once you've bought the home.
When you buy a new home vs an old home, you often have customization options that can help you put your design stamp on it. These days, when you buy a new build, you may have two or more floorplans from which to choose. Often, you can choose:
Flooring
Cabinetry
Countertops
Hardware
Other fixtures and finishes
In some cases, new builds also offer major options, such as additional master suites, flex spaces, and optional patios and other outdoor spaces. These kinds of options mean that new homes may be more suitable for multigenerational families and other kinds of extended families, or for someone who wants their house to be flexible.
Con: Outdoor Living Space Is Unfinished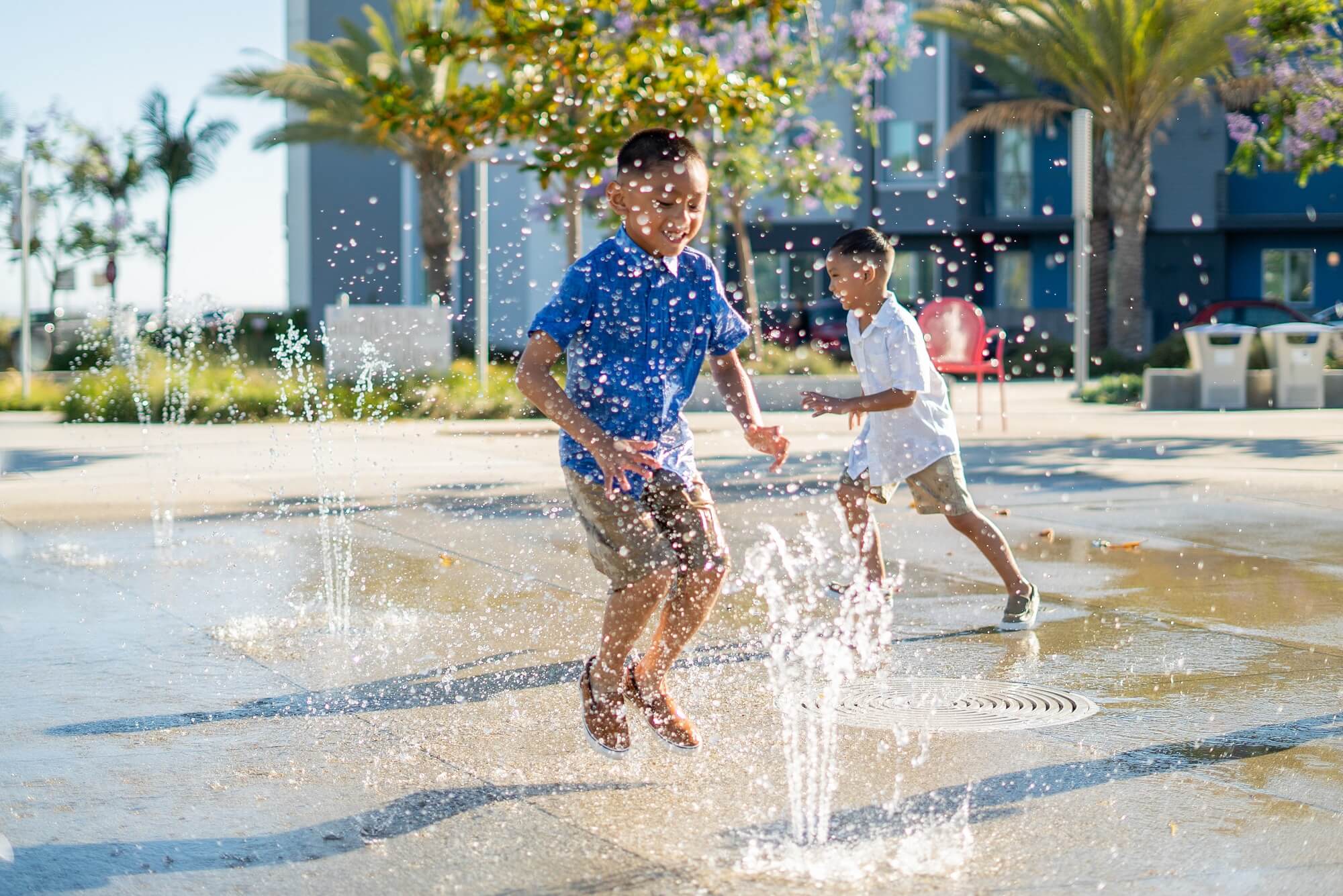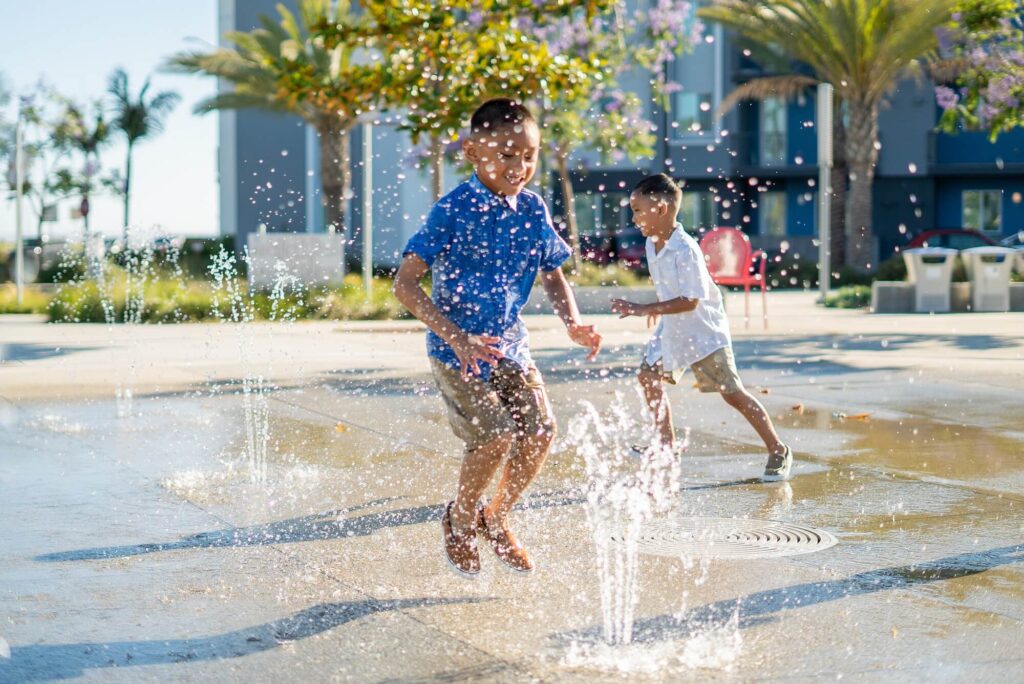 One downside of moving into a newly built home is that most of the time, whatever outdoor living space the home has is unfinished. The yard is usually grass or bare dirt, and there are no trees to provide shade or a wind-break. This can mean there's a lot of work to be done on the yard when you move in.
There's a flip side, however. If you enjoy yard work and growing a garden, then moving into a just-built home provides you with a completely blank slate—a chance to design and grow your own landscape, just how you want it.
Millenia is a growing urban hub in Southern California that offers new construction and an established community. Parks, dog parks, walking paths, shopping, and more already exist, so you can move into your new home and easily get out and about outside.
Pro: Expect Fewer Maintenance Costs
When you own a home, the costs of maintenance and repairs add up quickly, especially when you factor in big-ticket items like a new roof, resealing concrete, or remodeling a bathroom or kitchen. The good news is, when you buy a new home vs. an old home, those big expenses are many years in the future. And when you buy new, you're not inheriting someone else's damage or irresponsibility. If you make a consistent effort to keep up with home maintenance, you'll reduce or delay the wear-and-tear damage that inevitably happens over time and keep those expenses to a minimum.
Are Older Neighborhoods More Established, with Better Amenities?
Many people believe that older neighborhoods, in general, have more character than new ones. They envision wide streets with mature trees along sidewalks and in front yards and more character and visual interest. In some locations, older neighborhoods may also have better access to public transportation and a wider range of schools, since they've been around long enough to get well-established.
It's important to note that this is not always the case. In Millenia, for instance, new homes and neighborhoods have been designed specifically to be highly walkable, have good school access, great public transport, and excellent access to a huge variety of stores and restaurants!
So it's not necessarily true that all old neighborhoods are better established or have better access to amenities. A new emphasis on walkable, self-contained neighborhoods means that places like Millenia are designed to have access to a wide range of essentials, including stores, amenities, and outdoor spaces.

Reading through all the pros and cons of buying a new build versus a resale home won't help you make this important choice right away. After all, it's a decision that will impact you and your family for many years. But it may help to know there's no single right answer. There's no single house out there that is the only right house for you! The housing market is full of options, and many of them, whether they're new homes or used homes, are houses that your family might live happily in.
If you're interested in learning more about Millenia's homes and our community, contact us today to speak to someone about what you're looking for!