Home means different things to different people. It can be a place for family, for relaxing, and fun. Some people work from home. Others enjoy hobbies, exercise, gardening, and other activities. The things you do at home—how you use your home space—is always changing. Because of that, it makes sense to have spaces in the home that can change too. In real estate, these are called flex spaces.
What Is Flex Space?
In real-estate terms, the meaning of flex space is simple. A flex space is one that can fulfill multiple functions. It's a room or space that's flexible and can be customized to serve more than one purpose.
The term flex space started out as a descriptor for industrial warehouse space that could be "flexed" into office space, or whatever else might be needed. Industrial flex space typically includes a mixture of both warehouse space and office space, so virtually any kind of business can use the space. Flex space took on a new meaning in real estate when people started applying the term to residential property. In home real estate, it refers to a space that's flexible in form and function. With any flex space, adaptability is the name of the game.
What's Not a Flex Space?
The main difference between flex spaces and other spaces is that flex space is designed to be flexible! A bathroom, for instance, isn't a flex space because it has a well-defined role and isn't suitable for any other. A bathroom wouldn't make a good exercise space or home entertainment room!
Flex spaces typically don't have any of those "identifiers" that define a room's purpose. They usually lack closets, plumbing, and other built-in fixtures. This means that space can be used for virtually anything. A flex room might be used as an exercise room during the day and a study room in the afternoon, before the family piles in at night to watch a movie together.
Why Is Flex Space Important?
Flex space is important in a home because families—and their needs—change over time. What your family needs now isn't necessarily what they'll need in 5 or 10 years. You might add to your family by having children or inviting parents or other family members live with you. Your family's needs will change even more as your children grow up and go to college, or move into their own homes.
Having flex space is important because it helps you do more with the space you have. When you have a space that can adapt, it's easier to make sure everyone gets what they need—whether it's a playroom, a quiet place to work or study, or a hobby room. And as your family's needs change, your flex space can change along with them.
Ideas for Using Flex Space in Your Home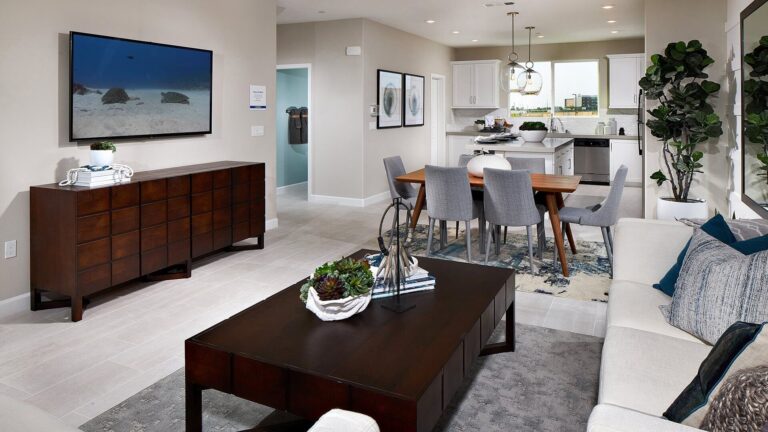 Flex space is so important that many builders add it to their floor plans. Many of the homes in Millenia have rooms and spaces that have been designed as flex spaces, or which can double as flex spaces. For instance:
Vibe at Millenia features open-plan living spaces that offer lots of flex space options. And some homes feature extra flex spaces—like rooftop decks and home office space—to expand on the possibilities.
Pinnacle at Millenia offers a generational suite that's perfect for parents or older children or can be used as flex space for hobbies, work or study, exercise, and more.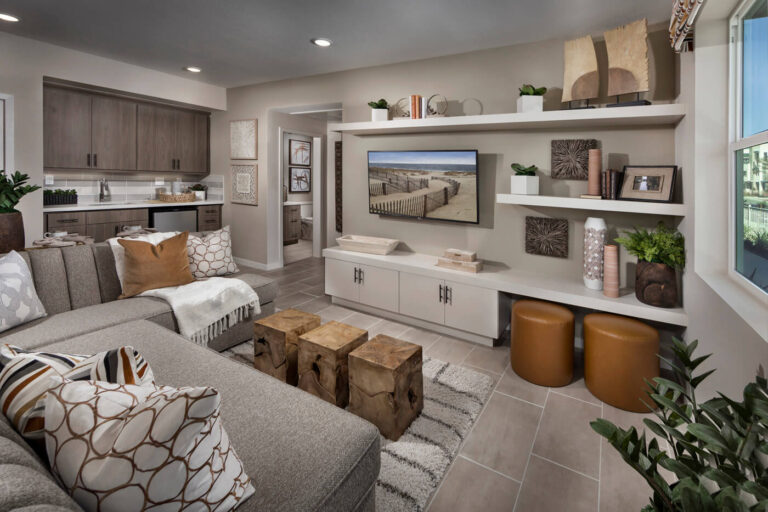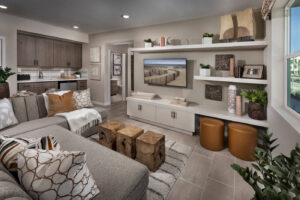 If your home doesn't have a flex room, a spare bedroom works equally well. If you don't have a flex room or spare bedroom, chances are there's a space in your home that may work. What is considered flex space isn't necessarily confined to a room with four walls and a door. Any unused space in your home might be ideal as a flex space. It's just a question of how you choose to adapt, furnish, and use that space.
When choosing flex space furniture, for instance, you might choose pieces that can fulfill multiple purposes. A sofa that converts to a bed, window bench seats with built-in storage, plenty of shelving—all can help make the space useful for a variety of purposes.
The question is: What do you need from your flex space? Here are some ideas for using a flex space in your home:
An extra bedroom or guest room – You just need to add some storage solutions, as flex rooms typically don't have built-in closet space.
A home office, study room, and hobby room – Set it up with one or two desks and plenty of shelving and storage for art supplies and other hobby items.
An exercise room – An exercise space can double as a quiet retreat for relaxation and meditation with the addition of candles and comfortable floor pillows.
A second living room – This is a great use for flex space, especially in a large family or one with two or three generations living together. It gives everyone another option when the main living room is crowded, while still being able to spend time with family.
An entertainment or game room – A movie room with a TV setup, plenty of seating, and shelving stocked with family-favorite games can turn a flex room into the perfect family entertainment space.
A flex space doesn't have to be an entire room. If all you have is part of a room, it can work as a:
Add a desk and office chair, along with one or two cozy reading chairs and some shelves.
Flex Spaces for Apartment Living
When you own the home you live in, creating flex space is fairly simple. It's your home—you can make any changes you like! If you live in a rented apartment, you might feel a little limited in what you can do. That doesn't mean having a flex space is out of your reach! The great thing about flex spaces is that you can fit one almost anywhere; it's flexible by design.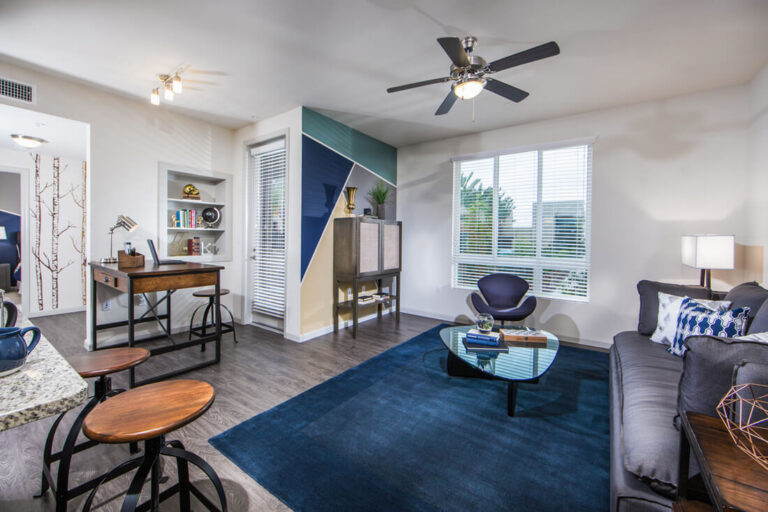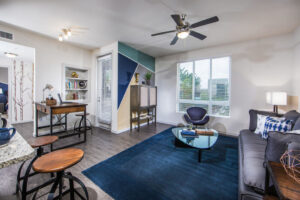 Here are some options for adding flex space in an apartment:
Apartment complexes such as Pulse at Millenia have one-, two-, and three-bedroom floorplans. If you have a spare bedroom, this is a flex space that's ideal for a home office or study, a hobby room, or an exercise room.
No spare bedroom? No problem! Even a small corner in the living room or kitchen/dining area can serve as a flex space. Add a desk and chair for a study and office area, or a recliner or other comfortable chair for a cozy reading nook.
Many apartment complexes, like Rivue at Millenia, feature outdoor living space that can add even more flex options, such as outdoor exercise, reading, art, or dining.
The communal spaces in your apartment complex can work like flex spaces, too. For instance, Boardwalk at Millenia offers several communal areas, including:
A fitness studio
A resort-style pool area
A co-working suite with semi-private workspaces and private conference rooms
You might also find game rooms with tables (and even kitchens) for family gatherings.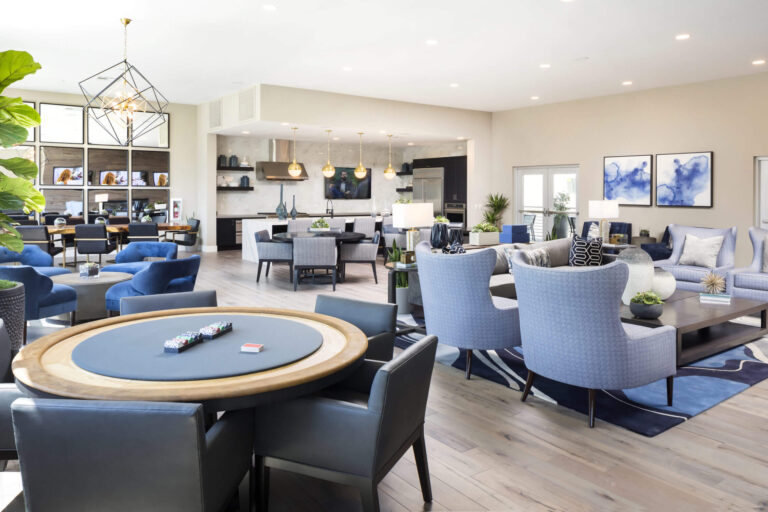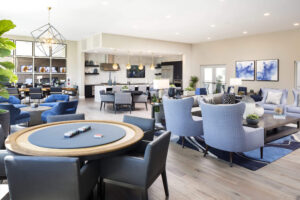 Future-Proof Your Home with Flex Space
Most families would love to have more space, but building an addition isn't an option for everyone. Incorporating flex space into your home can be a great solution by helping you do more with what you have. A flex room can provide you with a space for hobbies, a quiet area for work and study, or more room for your family to enjoy being together. Most of all, flex space provides you with options. You don't know what the future will bring, but having flex space gives you room to adapt your home.