It's increasingly popular for extended families to live together in the same home. Whether it's financial appealing or just plain convenient, there's a lot to love about this way of living! There are challenges too, so it's important to be realistic about what you can expect from living in a multigenerational home.
What Is a Multigenerational Home?
The definition of a multigenerational home (or extended family house plan) is: a house where adults of two or more generations live under the same roof. Often, this means middle-aged or senior adults and one or more adult children. Young children or grandchildren may live there too. Sometimes a multigenerational home houses more than one family, but more often, it's multiple generations of a single family.
In the 1950s around 32 million people were living in multigenerational households. While that number declined a little in the twentieth century, it's been climbing since the Great Recession (2007-2009). Multigenerational living is now more common than it's ever been among people of all backgrounds. Many immigrants to the U.S. and Southern California are from countries where it's common for more than one generation to live in the same home.
Today over 64 million Americans live in multigenerational homes. That's around 19% of the entire population!
Could a Multigenerational House Be Right for Your Family?
Sharing a home with your parents—or your adult children—can be a real advantage. This kind of communal family living can benefit everyone in the household in different ways.
You can share living expenses and other responsibilities.
The saying that "two can live as cheaply as one" refers to the fact that sharing living space with another person stretches your money further. This is often true when it comes to families as well. It's more affordable to maintain a single household than it is to maintain two. There's just one mortgage, one set of utility bills, and one house to repair and maintain.
Affordability is a major reason more people are living in multigenerational homes. For adults who are studying at college, job-hunting, or need a little support, living with parents is a cost-effective choice. It can help them save money or recover from financial problems.
Similarly, the responsibilities of homeownership are shared. Younger household members can keep up with home maintenance and repair. Older adults don't have to worry about physically demanding work and can focus on other tasks. Everyone works together, each focusing on their strengths and saving everyone time.
It's easier to provide care for family members who need it.
Extended family house plans are ideal in families where someone needs supervisory care. This might mean a grandparent who stays home to care for grandchildren during the day. Or it could mean an adult child who cares for a parent who's no longer able to live alone. For many families, this is a more appealing (and more affordable) option than hiring a babysitter or care worker or placing their parent in an assisted-living facility or their children in daycare.
You get to share your family's culture with future generations.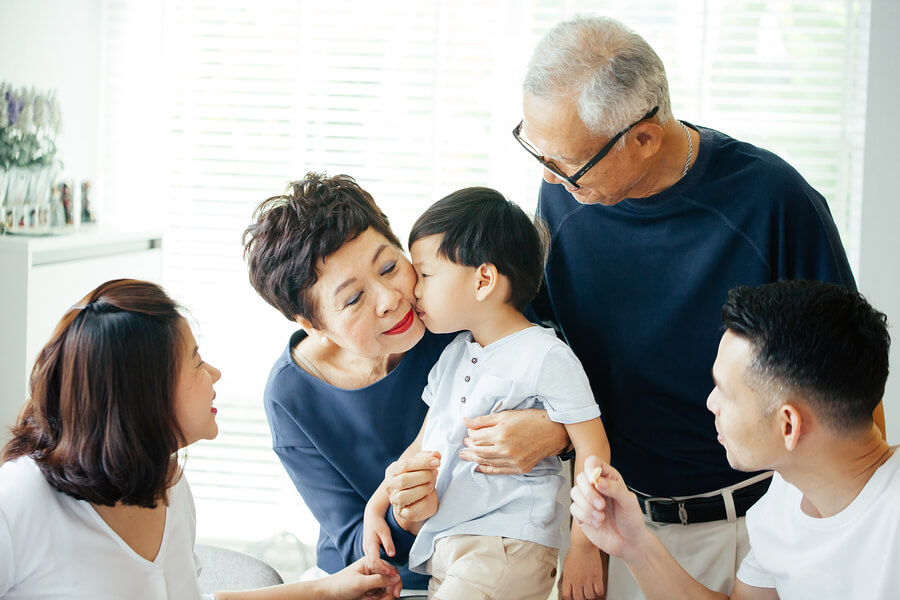 One of the best things about multigenerational living is the ability to share with family members. That means conversations, meals, customs, laughter, fun, good times and bad. When several generations live together, older family members can pass on what they know to younger ones. This is a wonderful way to make sure language and familial and cultural knowledge is preserved for future generations. Whether it's special family recipes or the language from your home country, living with extended family helps keep traditions alive and family close.
Communal living has health benefits.
There are many physical and psychological health benefits of extended family living:
For older adults, living with children and grandchildren can help them stay active and alert. It also reduces loneliness, a problem which plagues many seniors.
For younger adults, having other adults in the house means the burdens and stresses of life are shared and reduced. While living with parents can sometimes be difficult, it can also be a wonderful source of comfort.
Children who live with both their parents and grandparents benefit too, especially if they live in a single-parent home or both parents work outside the home during the day.
Everyone in the home can benefit from stronger family relationships. Having more love and support is always a good thing!
What Are the Challenges of Living with Extended Family?
Living with family has some important benefits, but it's not always smooth sailing. Almost any problem that can arise in a single-family household can also arise in an extended family home. And since there are more people in the house, those problems can become magnified. There are also some unique challenges that aren't necessarily issues in single generation homes.
Who's running the household?
One of the most common challenges is that with multiple generations of adults in the home, it can be hard to decide who's "in charge." Most adults want to feel as though they're in control of their own lives. When adult children live with their parents or when parents move in with adult children, there can be growing pains as each adult tries to find their place in the household.
One way to help ease the settling-in period is to make sure everyone knows what chores and tasks they're responsible for. This way, everyone is useful, everyone contributes to the household, and there's no arguing over who should be doing what.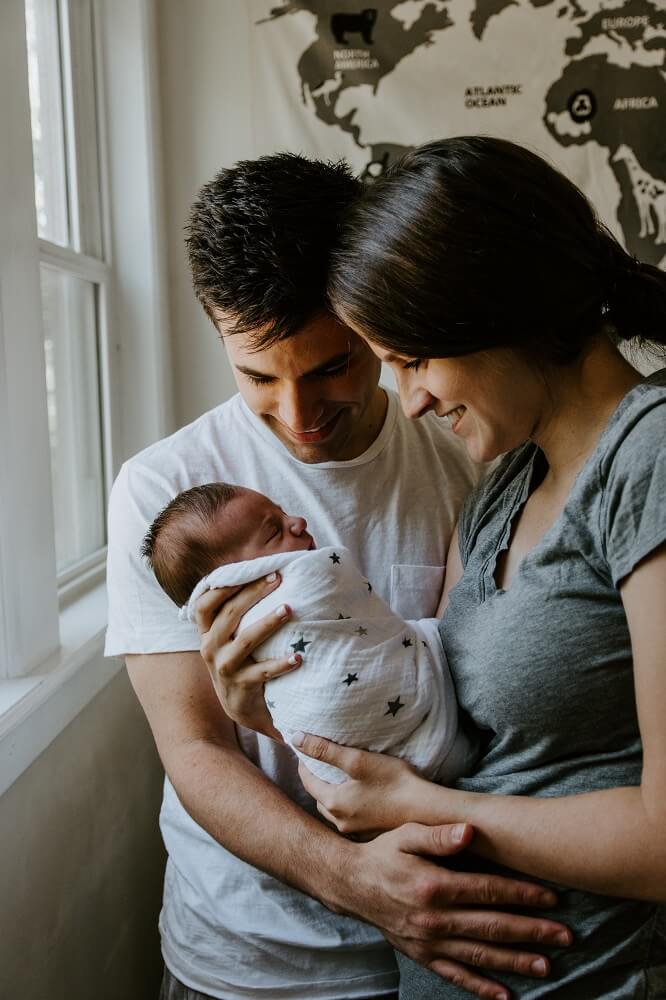 You may have to sort out financial issues.
Having more adults in the home to contribute financially can be an advantage, but it's not always easy to hammer out the specifics. For instance, when a parent or adult child moves in, will they contribute money to the mortgage, utilities, and other costs? In some families, adults might contribute in non-financial ways, for instance:
Childcare
Lawn care
Cooking
Cleaning
Other household chores
It can be awkward to have these conversations, but it's worth it to get financial issues dealt with sooner rather than later.
You might miss your privacy.
The more people there are living in a home, the harder it can be to find the time and space for privacy. It's important for everyone to get some alone time now and then, and this can become a struggle in multigenerational set-ups. It may be a particular issue for teenagers or family members who have to share bedroom space.
To avoid this, search for a new home built with multigenerational living in mind. This ensures each of the extended family members are satisfied with their space and can get privacy when they want it.
It can be harder to find space for some activities.
In a multigenerational home, it may be more difficult to make space for some kinds of tasks and activities than it would be in a single-family home. For instance, if you've converted your home office into a bedroom, so your Mom or Dad can move in, where will you do the tasks you used to do in the office? You may also find it's harder to make space for activities such as indoor exercise, arts and crafts, and other hobbies. If this is the case, check out your local gym, library, or community center for potential solutions.
Be sure to "proof" the home.
When young children or older parents move into the home, it's often necessary to change a few things to make it safer for all ages. That may mean baby-proofing the house with outlet covers and cupboard locks to make it safer for young ones. To make an elderly parent comfortable (and as safe as possible), you may need to add accommodations like grip rails in the bathroom and shower or a ramp to the front door.
Where Can You Find a Multigenerational House Plan?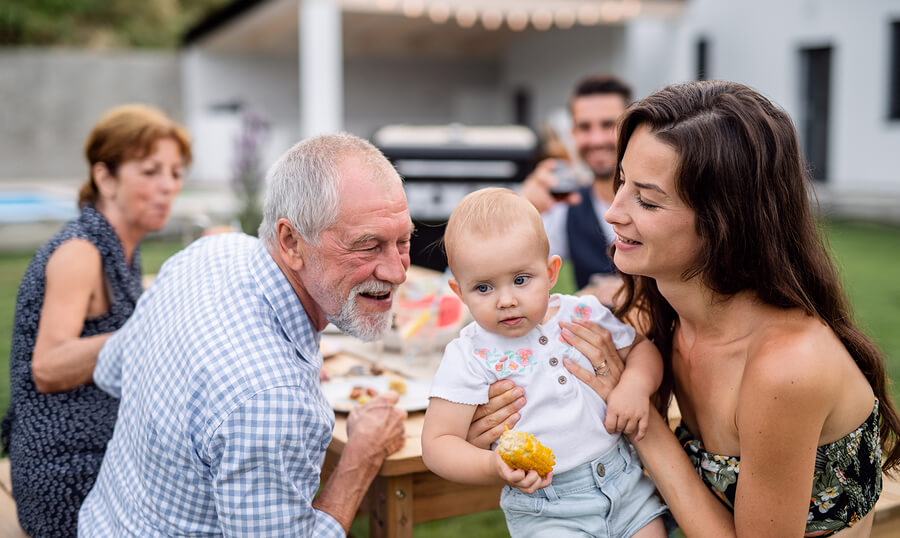 Because multigenerational living is becoming more popular, you can find extended family house plans in almost any neighborhood. Choosing one will depend on your family's specific needs and how flexible you want your home to be.
Some property types that are suitable for extended families include:
Duplex or halfplex: These have two units in the same building, but they're slightly different in terms of how the homes are deeded and sold. They're like separate homes but share interior walls.
Homes with dual master suites: If you're looking specifically for a single-building home to share, a home with two master suites may work. This is a good option if there are two adult couples in the family.
Purpose-built homes: Due to increasing demand for multigenerational homes, it's becoming more common for homes to be built this way from the start. Several homes at Millenia have two kitchens, two master suites, and living areas that are built with privacy in mind.
The best way to find a multigenerational home that works for your family is to work with a real estate agent who specializes in the neighborhoods you like. They'll have the experience to help you get the home you want. Whatever you're looking for, make sure to tell your real estate agent exactly what you need—down to the nitty-gritty details!
Multigenerational Living Can Be a Great Way to Meet Your Family's Needs
When multiple generations of your family live together, there's more love to go around! It won't always be perfect, but in the right home, it can be an ideal situation that benefits every member of the family.