Mexico has long been known for its tequila. But these days, Mexico's wine country is getting its share of attention, thanks to a special group of vineyards and the wines they're producing. If you love touring vineyards, look South of the border instead of North. It's worth spending a day or a weekend exploring North Baja California's wineries on the Ruta del Vino, and it'll take you way less time to get there!
On the Ruta del Vino
Less than a two-hour drive from Millenia, the Ruta del Vino, or Wine Route, is in North Baja California, just on the other side of our border. It refers to wine region of the Valle de Guadalupe. This valley is located along Highway 3, a few miles north of Ensenada. There are so many wineries and good wines being produced here that this part of Baja California has earned itself the nickname "the Napa Valley of Mexico."
The region has a Mediterranean-style climate, with warm days and cool nights. This, together with the altitude, makes it an ideal location for vineyards. Over the last decade, the number of wineries in the area has increased, and now there are more than 60 along the Ruta del Vino. Along with the other wineries in the Valle de Guadalupe, they supply Mexico with 90% of its wine. These Valle de Guadalupe wines are catching on in California too, and you'll start seeing more of them in local restaurants and shops.
How to Get to the Valle de Guadalupe on the Ruta Del Vino
Directions
The Valle de Guadalupe is convenient and easy to find, as it's located on Highway 3, around 20 miles north of Ensenada. It should take you about two hours to get there from Millenia (Compare that to nine hours to Napa Valley!), and it's easiest to cross the border on Otay Mesa Freeway. This allows you to avoid the traffic in the center of Tijuana. Once in Mexico, you have two options for getting to the Ruta del Vino:
The coastal route via Rosarito
Inland via Tecate
If you're planning to travel directly to Ensenada, the coastal route is about 20 miles shorter and 10 to 20 minutes faster than the inland route. If you decide to drive directly to Guadalupe, you'll save around 12 miles and 10 to 15 minutes of driving time by taking the inland route via Tecate.
Transportation
If you're going to indulge in delicious Mexican wine and don't want to worry about sobering up before driving, consider hiring uberVALLE. Your driver will pick you up and wait for you at each winery, ready to take you to your next one!
Another option is to drive to the border with Mexico and then cross on foot. You can park your car at the border, just as if you were leaving it at an airport to travel. Once you cross on foot, you can rent a car or driver in Tijuana.
Documentation
If you decide to drive from vineyard to vineyard, whether in your own car or a rental, make sure you purchase insurance to cover you while you're in Mexico. You can buy this in advance through AAA or at the border as you cross. If you rent a car, make sure to check insurance coverage, or if your credit card provides coverage, use it to pay for the rental.
Whether you plan to drive, rent a car, or use a service like uberVALLE, bring your passport along! You'll need it for getting across the border to Mexico, and back again.
No matter how you decide to spend your time in Mexico, don't drink and drive! The legal limit in Mexico is 0.08%, the same as it is in California. Make sure to drink responsibly if you're the one driving.
Your Travel Guide to Baja California Wineries in the Valle de Guadalupe
These wineries are some of the most popular in Baja's wine country! And many of them are happy to host walk-in visitors for tasting sessions, but it's best to make a booking for any wineries you're interested in, especially if you're part of a group of three or more people.
All the wineries are located within 30 miles north of Ensenada, along Highway 3.
Casa Magoni
Casa Magoni is a second-generation, family-owned winery. The family takes pride in producing wines that enhance and highlight the individual qualities of the wine grapes they grow. Enologist Camillo Magoni has worked in Guadalupe Valley wineries for more than 50 years after moving from his native Italy. Casa Magoni produces a number of different wines, including merlot, rosé and chardonnay, as well as its own olive oil and balsamic vinegar.
Decantos Vinícola
Decantos Vinícola is a winery with a twist. They've embraced the traditional method that uses gravity to process grapes into wine. This unusual technique means the winery itself is built differently from most other modern facilities. It's definitely worth it to take a tour, in addition to tasting some of the amazing wines that are made here.
El Cielo
Both a winery and a resort, El Cielo is a must-visit if you love food just as much as wine! In addition to a vineyard and winery, there's a gorgeous boutique hotel, a coffee shop, and a restaurant on-site. With house dishes such as "celestial octopus" and salmon with asparagus risotto, there's plenty here to satisfy. House enologist Jesús Rivera uses both old and new wine-making technology to create wines and blends that please the palate.
Finca La Carrodilla
As a certified organic vineyard, Finca La Carrodilla is a rarity in the Valle de Guadalupe. The vineyards are cultivated through a process called biodynamic farming. This is a holistic method that is both chemical-free and sustainable. No matter how many wineries you visit on the Ruta del Vino, this one is sure to stay in your memory. Not just for its wines, but for its relaxed and humble atmosphere, and the great food at the small on-site restaurant.
L.A. Cetto
Three generations, with a collective 90 years of experience, have gone into making L.A. Cetto. Now, it's one of the Valle de Guadalupe's premier vineyards. A gorgeous setting and a variety of delicious, award-winning wines make L.A. Cetto a great option for a tasting or a tour. The on-site boutique store sells olives and olive oil, chocolate, and other gourmet treats too.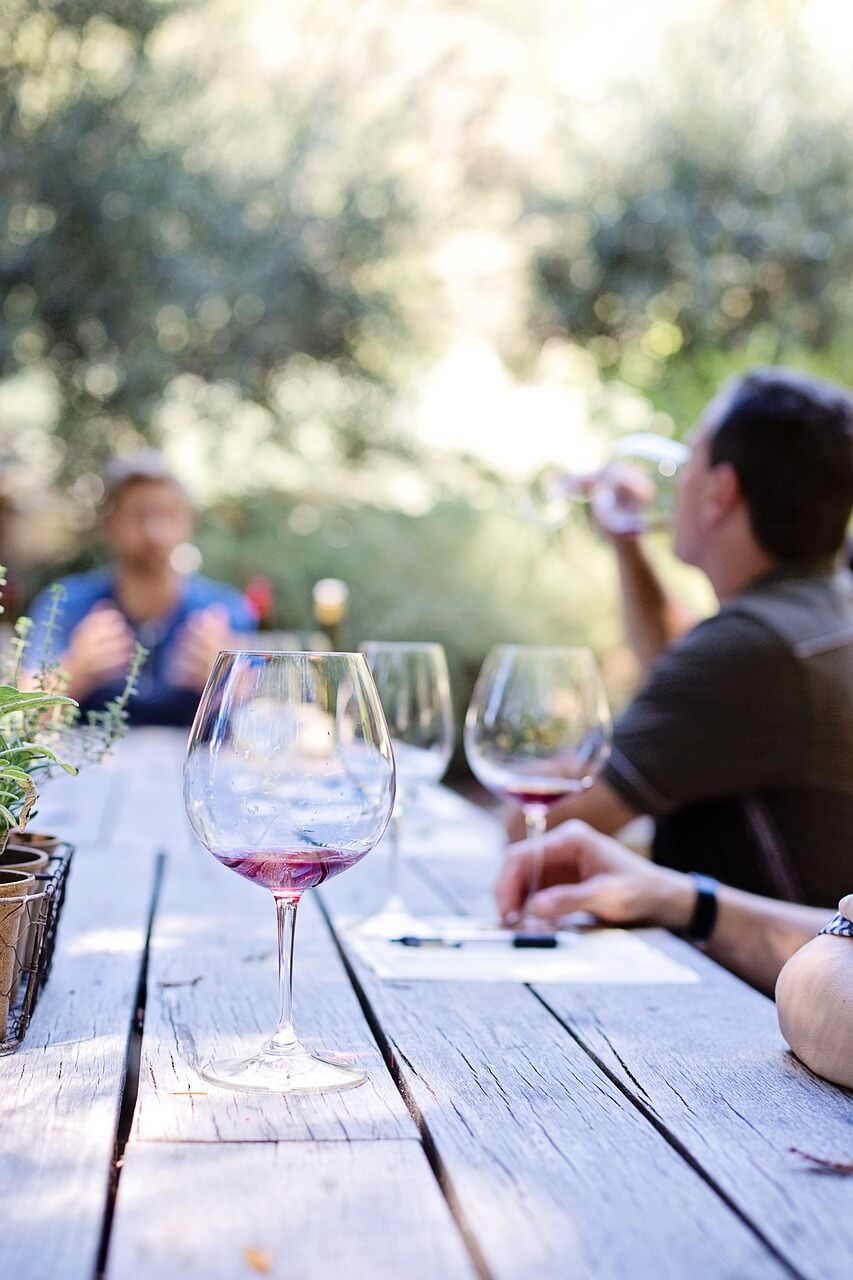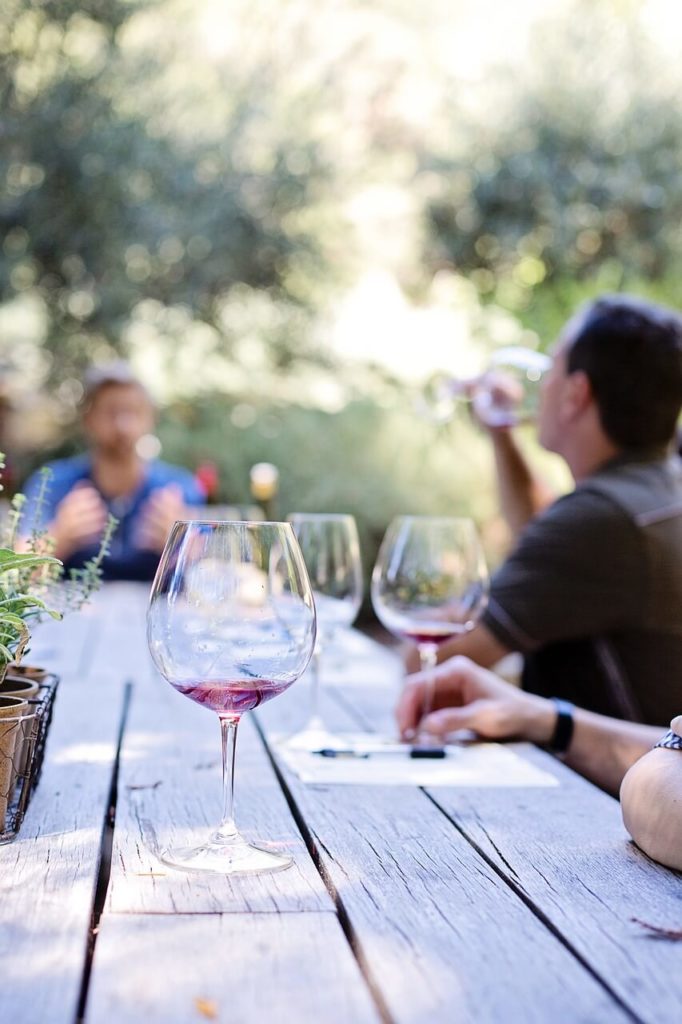 Monte Xanic
Monte Xanic offer a blissful experience, with wonderful wines and a beautiful lakeside setting in which to enjoy them. Like many wineries in the area, Monte Xanic is experimenting with blended wines. They're producing some interesting blends, such as an intense tempranillo/merlot/cabernet that's rich and dark. As well as tasting sessions, the vineyard offers a sensory experience that includes wine tasting with a cheese board, and a tour of the vineyard and countryside. You can visit Monte Xanic by appointment only, so be sure to book a tour ahead of time!
Trevista Vineyards
Fine wine and food can be found at Trevista. One specialty of this winery is tempranillo, a full-bodied red wine made from black Spanish grapes. Trevista is an experience not to be missed, as a typical visit includes a wine tour from owner-operators Hilda and James Taylor, as well as delicious tapas served with your wine. Note that visits to Trevista are by appointment only, so book your session in advance.
Xecue Vinícola
Xecue Vinicola is one of the most popular Baja California wineries on the Ruta del Vino, and for good reason! Owner-operators José Luis and Alberta began selling their wines in 2005 and opened Xecue Vinícola to the public in 2012. Since then, the winery's reputation has been built on its distinctive merlot and cabernet sauvignon blends. The down-to-earth charm of José Luis, who hosts sessions in the winery's tasting room, makes a visit here a true pleasure.
The Ruta del Vino Is the Perfect Mexico Road Trip for Wine Lovers
If you're looking for a fun new experience as the weather cools around the crush time, a weekend trip to Mexico's wine country could be the perfect option. Turn your sights south of the border for the great food and amazing Mexican wine of the Baja California wineries in the Valle de Guadalupe, and all along the Ruta del Vino!