When you move to a new house, the excitement and hurry of moving in and setting up lasts a while. But before long, those blank walls will probably start to bother you. Wall décor definitely helps a house feel like a home! If you've just moved to a new place, set down those boxes, and spend some time getting creative with your walls. It will make you feel at home in a hurry!
Check out the slideshow, then read on for more details!
1. Create a Gallery Wall
A gallery wall is a fantastic option if you have a group of similar photos, like family shots or memories from your travels. It's one of the simplest kinds of wall décor to put together, it's versatility makes it fun to look at and fun to put together! You can change up the display any time by rearranging the photos, and your gallery wall will instantly feel fresh and new.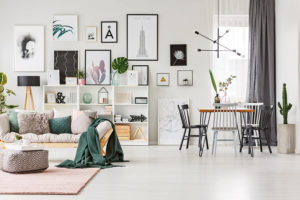 Materials
Photos of various sizes
Frames to match the photos – Experiment with colors and textures.
Any other items you want to include – Souvenirs from your travels is just one idea!
A gallery wall is a unique way to reflect your personality. Put your own spin on it as you choose the photos, frames, and other pieces you add as accents.
2. Display Treasured Items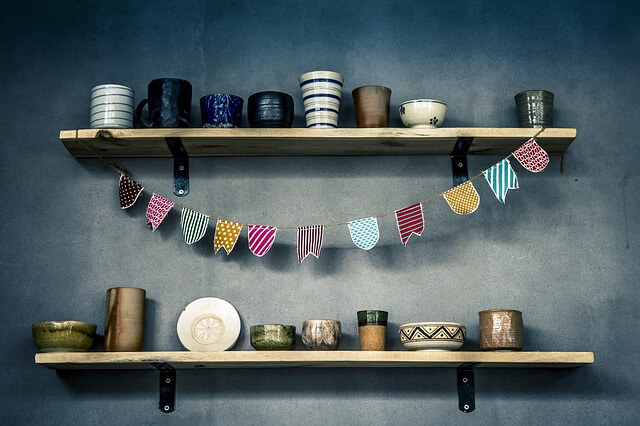 If you're a collector and have some items you'd love to show off, you have the potential to create an interesting and unique wall display. Whether it's stamps, childhood memories, or something else, there are tons of options—from a freestanding display cabinet to open shelving to shadow boxes.
One of the most important considerations is choosing a display method that's appropriate for the size of the items you're displaying. For instance, large open shelves may not work for coins or stamps, but shadow boxes would be an ideal display method.
3. Add Sparkle with Glass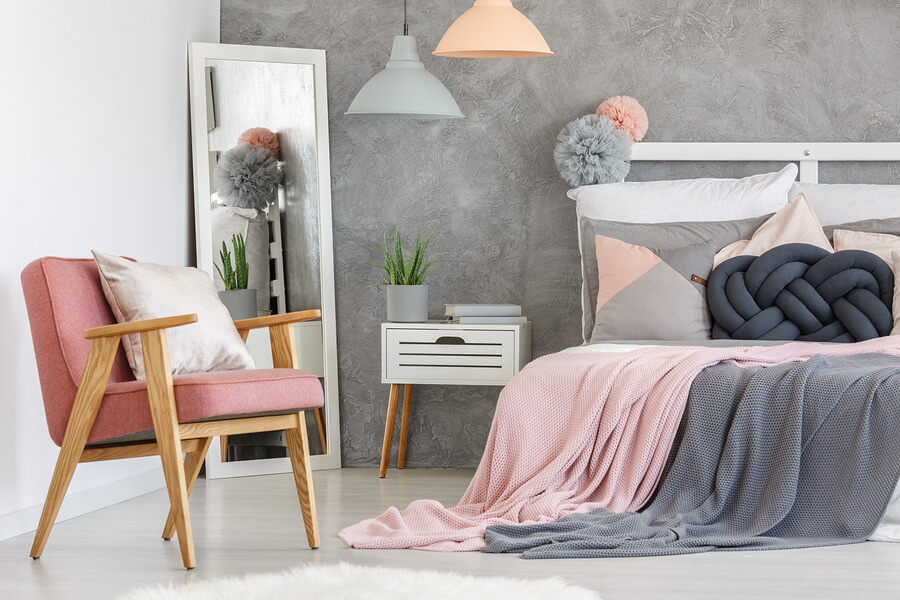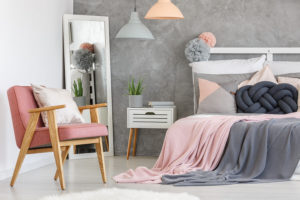 A large mirror can be a striking accent piece on any wall of your new home, whether it's displayed above a fireplace, on a wall in the living room, or atop a dresser in the bedroom. A well-placed mirror adds light and spaciousness to a room, reflecting your outdoor space. With the right frame, a mirror enhances any color scheme or décor theme.
An alternative way to use glass is with a stained glass or lead-lighted art piece. While these pieces look best when they're positioned to allow light to shine through, they can look great when mounted on walls too.
4. Think Outside the Frame
Paintings and photos are perfect for dressing up a blank space, but your wall décor doesn't need to be in a frame to qualify as art. In fact, it doesn't even need to be in picture form. Instead of going for the standard option, consider creating a décor display with items such as decorative plates, small sculptures, or flat baskets arranged in asymmetrical groups.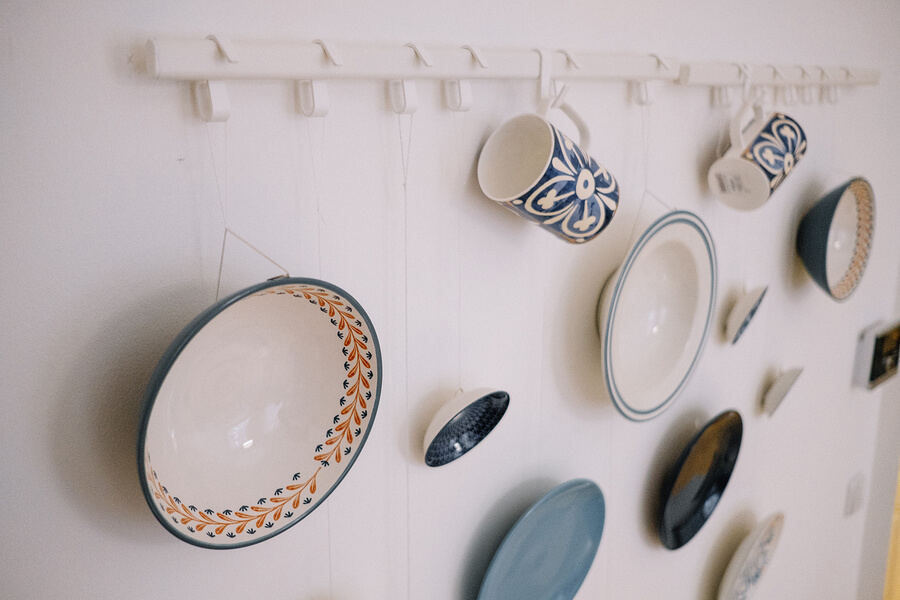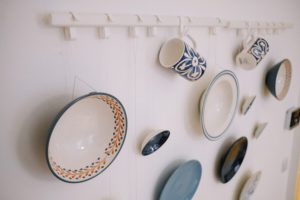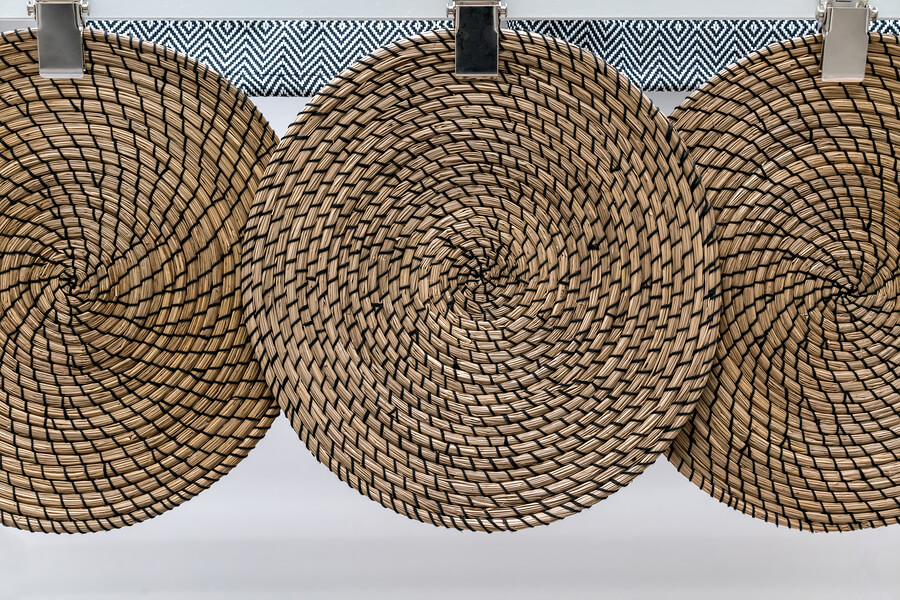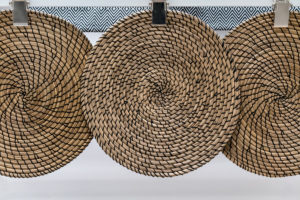 5. Add Interest with Textiles
Tapestries, macramé, and other fabric wall-hangings are a unique way to give a simply-decorated room fresh style. If your décor feels a little flat, the textural interest that textiles bring makes them great alternatives to two-dimensional options like photos and paintings.
6. Bring Your Wall to Life
While most decorative ideas for walls are limited to inanimate objects, there's also an emerging trend of creating artistic displays using living plants. This is a great way of bringing the indoors into your home and giving it a vibrant, living atmosphere.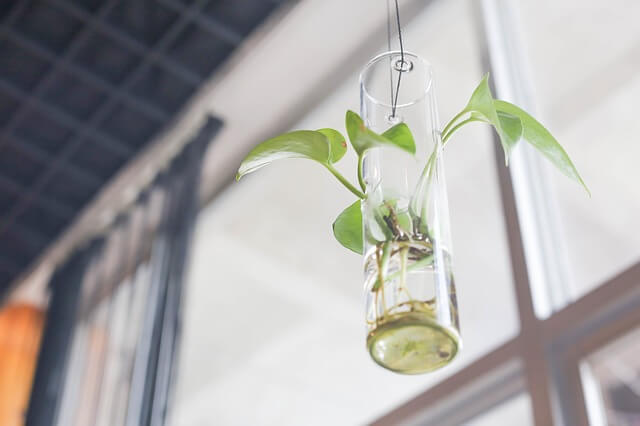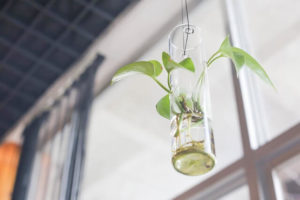 Here are some ideas to get you started!
A vertical, wall-mounted planter filled with succulents or other tiny plants
Open shelves containing a variety of small decorative planters, filled with interestingly textured green plants
A display of potted indoor trees, such as a yucca, parlor palm, or money tree
Positioning plants near the entrance to your outdoor space or deck can make the transition from outdoors to indoors feel seamless!
7. DIY Décor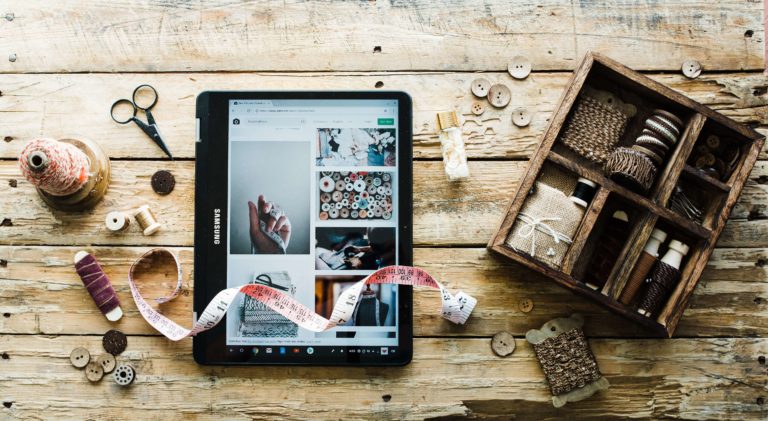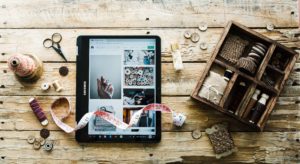 If you're the crafty type, there is a virtually infinite array of possibilities to explore for unique art pieces. Whether it's woodwork, papercraft, or painting your own masterpiece, you're only limited by your inspiration!
Make your own wood art with a wood-burning tool or a Dremel®. Start by tracing the outline of your design onto wood, then use your chosen tool to create the picture.
Use nails, wood, and colored twine to create string art.
Papercraft lends itself to a range of possibilities, such as decoupage, papier-mâché, and collage.
How to Hang Art without Damaging Your Walls
There are plenty of easy ways to mount wall-décor items, but sometimes the simplest methods cause some kind of damage to your walls. If you live in a beautiful apartment and want to avoid screws or you can't bear the thought of damaging your brand new home, consider one of these alternatives.
Picture-Hanging Strips
These can hang a wide range of items. They provide a strong hold but can be removed from walls quickly and cleanly, even after years of use. Find them at a grocery or craft store. For best results—and to prevent damage to paint or wallpaper—follow the instructions for use, and stay within suggested size and weight limits.
Magnetic Paint
This is an amazingly versatile way to hang wall art, with the added bonus that you can mix-and-match pieces, changing the look of your art wall any time. The technology behind magic paint doesn't allow for hanging heavy objects, but it's a fun way to create an art wall that includes a number of smaller ones. To create a magnetic wall, you just need magnetic paint plus strong magnets, and a little time!
Hanging Alternative
Oversized art makes a big statement, and it's easy to display without any kind of wall mounting! Large pieces can be leaned against a wall, either on the floor or on top of furniture or a mantle. This is an ideal method for items that are too heavy for options like strips and magnetic paint.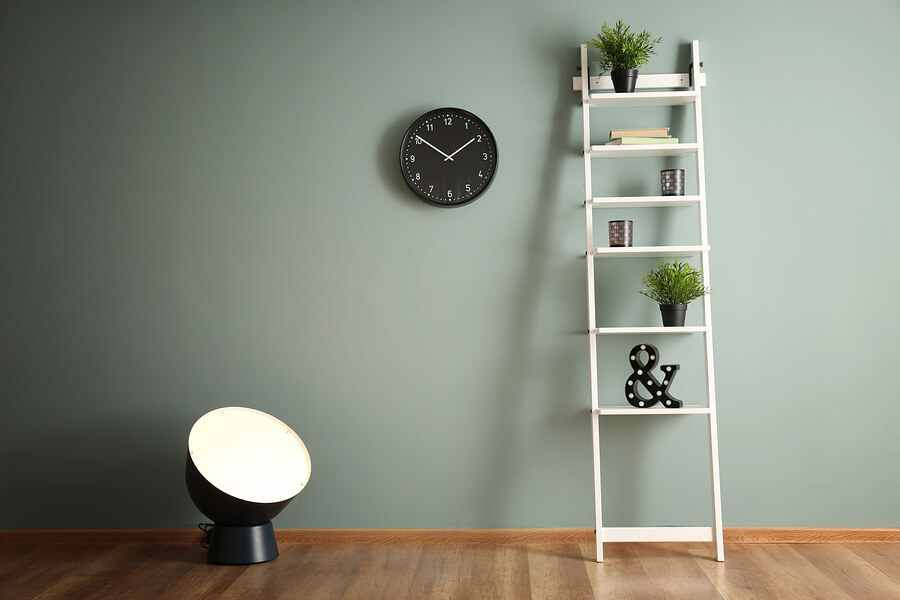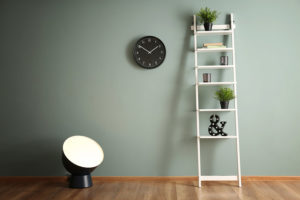 Makeshift Furniture
Use it to display art of any size! For instance, lay a flat piece of reclaimed wood on a couple stacks of books or magazines, and display art on the low shelf this creates. The addition of art to the makeshift shelf helps bring the whole look together and ensures that the display looks intentional.
If you've recently moved or are about to, you may already be brainstorming ideas for decorating your new home in your own style. Use these decorative ideas for walls as inspiration when you're shopping for wall décor, or get crafty designing your own creations!