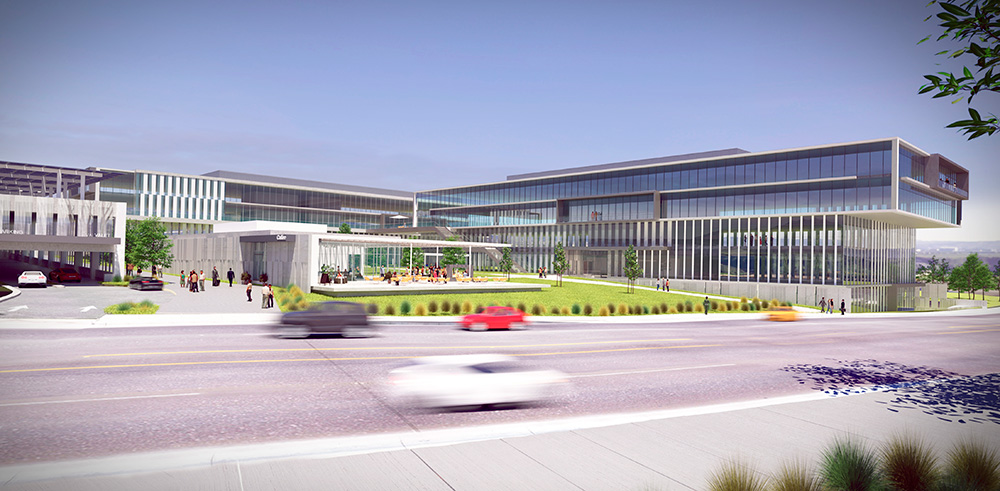 Lee Chesnut, a Solana Beach developer who asn't been south of Interstate 8 in 15 years, now speaks of making it big in eastern Chula Vista.
He has bought 7 acres for $2.6 million from Stratford Land in a planned 28-acre development in the Otay Ranch urban center known as Millenia.
His goal: To build 2 million square feet of prime office space rented at below-market rates to big companies like Google, Facebook and Qualcomm that might want to
stake their futures in South County, too.
"For years we have been building housing stock in these communities, and now what we're doing is dropping the city core into the middle of it," he said. "This is
South County's time. With the high-quality employment base we have, it makes
perfect sense to relocate a headquarters or satellite office in this region."

Guy Asaro, president of Meridian Developing that is managing the Millenia project for Stratford Land, said he was willing to sell the Millenia Office site at below-market rates to increase chances of landing quality office users.
"In working with Lee and his company and business, we wanted to ensure that he
could be successful, and more importantly, we, in that pricing structure, could allow it to be so unique that he would set the standard," Asaro said.